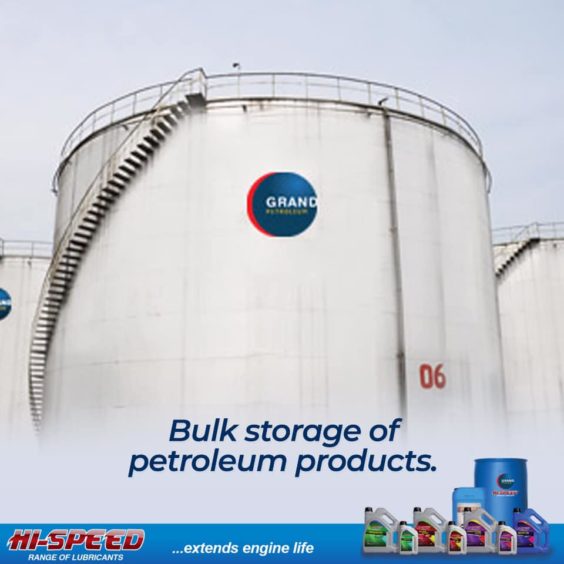 GP Global has acquired the lubricants business of Grand Petroleum, part of the Nosak Group.
The assets include the HiSpeed lubricants brand and a blending plant in Lagos, with 50,000 tonnes per year of capacity. It also has storage tanks of 6,000 kilolitres.
"Africa is key to GP's expansion plans," said the company's head of lubricants and base oils Sudip Shyam. The company has been trading base oil in Nigeria since 2014, he told Energy Voice, but "lubricants have always been on the agenda. Nigeria as the most populous state has clear potential in terms of market size."
Nigeria's lubricants market is largely unorganised and largely lacks quality suppliers, Shyam said. GP considers this to be an opportunity, with plans to upgrade the facility. Coronavirus has put a pause on plans for the moment, but GP will re-examine its options at the end of April.
Nigeria functions as a supplier to the wider West African region. "GP understands the needs and demands of Nigeria," Shyam said, with an understanding of how to manage its business. The company has a team of locals and expatriates working in the country, giving GP the capacity to manage its business.
The deal for the lubricants assets will also help GP's base oil business, providing storage for import and distribution.
"With this acquisition, we aim to grow our business of oil and agricultural products as well as build a strong retail network in Africa," said GP Global's COO for Nigeria Ajay Pandey.
GP also works in the United Arab Emirates and India. It aims to process 500 million litres of lubricants across its regions this year. The company has seen "highs and lows" in the oil price, Shyam continued, predicting that while 2020 would be slow a recovery would come in 2021.