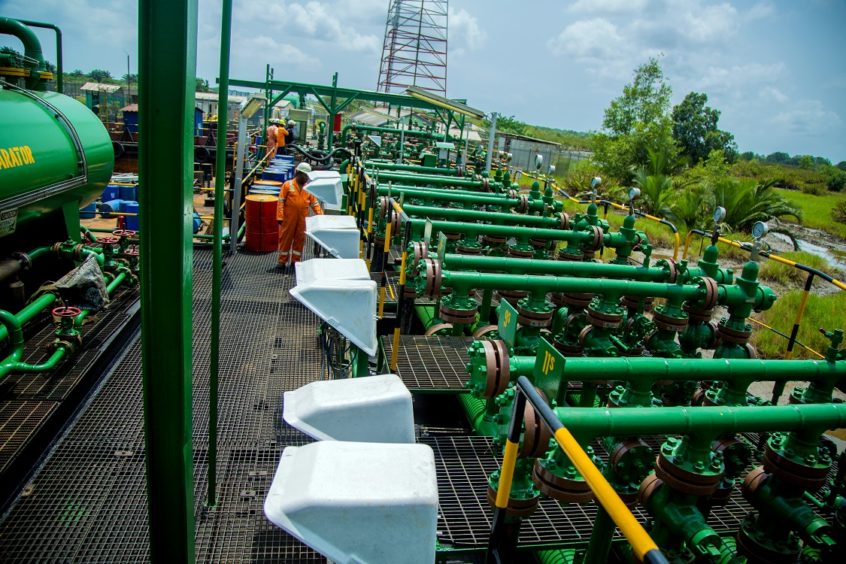 An explosion at a valve station has killed seven people in Nigeria's OML 40.
Nigerian National Petroleum Corp. (NNPC) said the accident had taken place on infrastructure connected to the Gbetiokun field. The Nigerian Petroleum Development Co. (NPDC) is the operator of the block, where it works with Elcrest Exploration and Production.
Workers were installing a ladder on a platform when the accident took place at the Benin River Valve Station. An investigation into the accident is under way. The companies have informed the Department of Petroleum Resources (DPR).
The bodies have been taken to a morgue at Sapele. Weld Affairs and Flow Impact, contracted to NPDC, employed the workers.
All personnel on the platform are now accounted for.
NPDC has a 55% stake in OML 40 while the Elcrest venture has 45%. Eland Oil and Gas has a 45% stake in Elcrest, while Starcrest Nigeria Energy has 55%. Eland was bought by Seplat Petroleum at the end of 2019.
"No Seplat employees were involved in the work being undertaken at the time of the incident, which was being carried out by contractors. Our thoughts and prayers are with the friends and families of those who lost their lives," said a Seplat representative.
NNPC's managing director Mele Kyari expressed his sorrow for the accident, commiserating with the families of those killed.
Gbetiokun began producing in July 2019. The incident happened some distance from the field and there was no impact on production. Gbetiokun, which is in the southeast of OML 40, was discovered in 1987.
The crude was initially exported via shuttle tankers from Gbetiokun to the Benin River Valve Station injection point on the OML 40 export pipeline. The crude is then carried to the Forcados terminal.