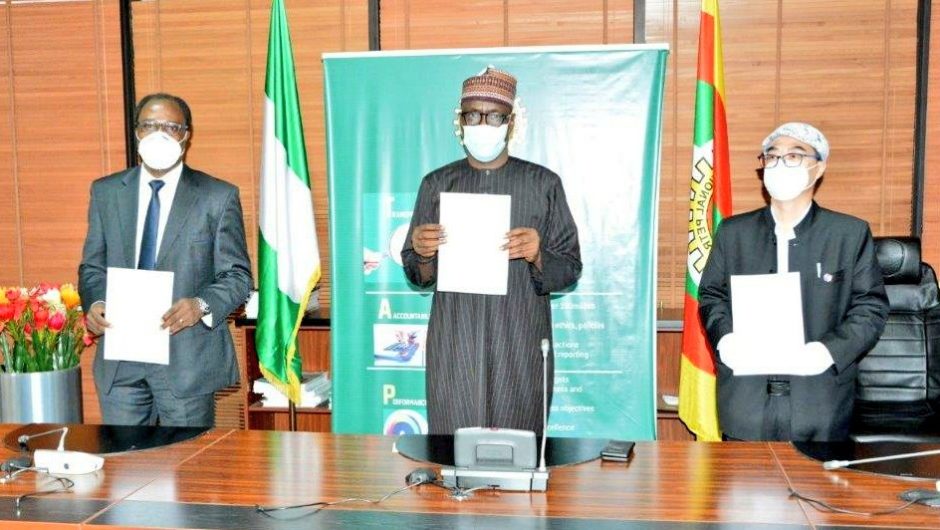 Nigerian National Petroleum Corp. (NNPC) has signed a heads of terms with Cnooc Ltd and South Atlantic Petroleum (Sapetro) to bring to an end a dispute on OML 130.
The offshore licence holds the Egina and Akpo fields, which started producing in 2009 and 2018.
NNPC's agreement with the two companies represents a "major milestone towards the resolution of all disputes related to [the] OML 130 production sharing contract [PSC]", it said.
The Nigerian company did not disclose what the dispute was about or what the terms of the resolution may be.
The licence is covered by both a PSC and a production-sharing agreement (PSA). Cnooc Ltd has a 90% stake in the PSC and Sapetro 10%. Total is the operator of the block. Nigeria receives a share of the profit oil from the PSC, but not the PSA.
The Chinese company bought a stake in OML 130 in early 2006. In addition to the two producing fields, there are also the Egina South and Preowei finds.
Akpo produced 44,000 barrels of oil equivalent per day in 2019 net to Cnooc Ltd. Egina started producing in January 2019 and reached its planned peak of 200,000 boepd in May. Of this amount, the Chinese company's net share was 68,000 boepd.