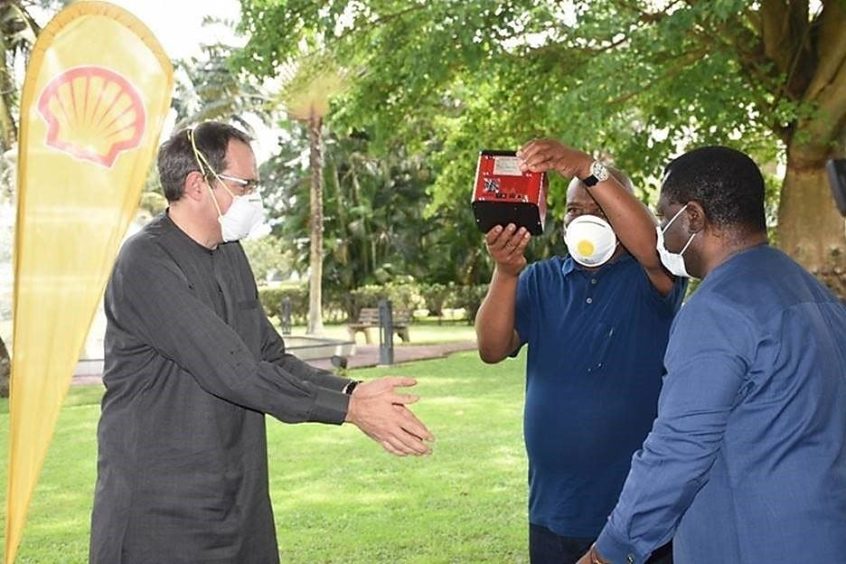 The governor of Rivers State has claimed victory over Shell's local subsidiary at OML 11.
Nyesom Wike posted a statement in response to a local court, presided over by Justice Charles Nwogu. The case was brought by the Rivers State Attorney General against Shell Petroleum Development Co. (SPDC).
The state had asked for SPDC to hand over revenues from assets such as its Kidney Island Base.
Rivers was entitled to ownership of the Kidney Island Base, in Port Harcourt, Nwogu ruled.
The judge ordered that SPDC "render accounts to and pay over to the claimant all accruals from the defendant's continued appropriation of the pecuniary interests in the said OML 11", Wike's statement reported. This was to include rents for the property, which Rivers claims.
Rivers claimed to have been awarded control of the OML in October 2019. This was part of a long-running legal case over an oil spill.
Wike has previously claimed that Shell has been unable to develop the area. This failure, he said, has deprived the state of additional revenues.
The court also "perpetually restrained" SPDC and its agents from "embarking on acts or omissions adverse to the title, right and interest of the claimant" over land assets.
It went on to condemn SPDC's "continued violation of the legal process by her continued occupation of the said Kidney Island Base, Port Harcourt and other properties already acquired by the Rivers State Government".