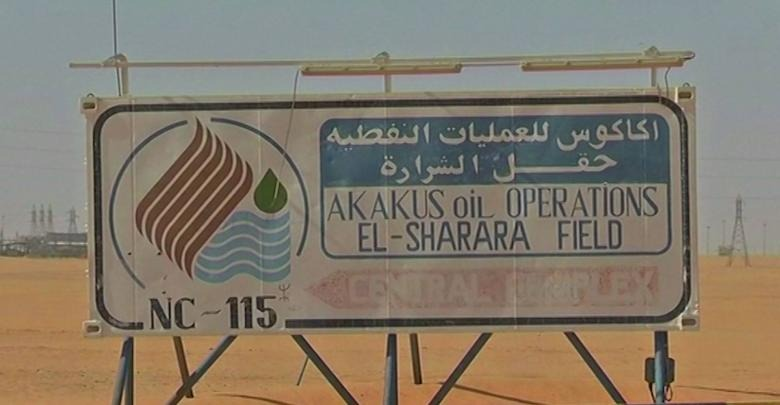 Libya's National Oil Corp. (NOC) has accused the Petroleum Facilities Guard (PFG) of spreading coronavirus at the Sharara field, south of Tripoli.
As a result of the outbreak, the field operator NOC's Akakus Oil, will remove its workers from Sharara. This "will result in the suspension of fuel supplies to the Obari power plant, in addition to the potential theft and looting of the field", said NOC's chairman Mustafa Sanalla.
A militia commander, Al-Mabrouk Sahban, entered Sharara by force on August 29, NOC said. He was accompanied by 20 members of the PFG.
NOC said this move was in contravention of the company's efforts to tackle the spread of COVID-19.
On August 30, a foreign employee tested positive for the virus. NOC said this came about as a result of "his contact with members of the PFG". The militia, which was set up to provide security but has become an independent force, uses Sharara's workshop to repair and maintain its vehicles.
"The reoccurrence of such incidents threatens our workers' lives and makes their work a nearly impossible task. We no longer have any authority that enables us to apply preventive measures against COVID-19," said NOC's Sanalla.
The PFG group has also demanded food from the field's administrators. NOC said such demands added to financial pressure on the company, already struggling as a result of the export blockade.
Protests
While the country's oil production continues to struggle, protests over the poor economy have escalated. A demonstration on August 23 in Tripoli was fired at by heavy machineguns, according to Amnesty International.
Protestors were complaining about corruption and the economy, the NGO said. They were attacked by unidentified men in military camouflage. Amnesty called on the Government of National Accord (GNA) to protect those seeking to carry out peaceful protests.
The crackdown seems to have led to the suspension of Interior Minister Fathi Bashagha.
While protests have increased, the GNA is also facing mounting problems with COVID-19. The GNA has announced a number of lockdowns but protests have continued.
Recommended for you

NOC shuts down Mellitah for maintenance