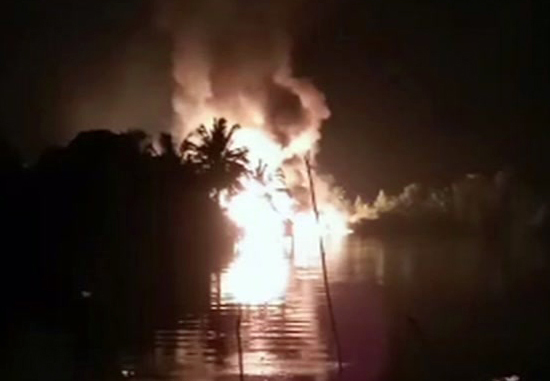 An English court has approved Nigeria's request for an extension in its case against Ireland's Process and Industrial Developments (P&ID).
A ruling from Sir Ross Cranston at the Commercial Court was critical of P&ID's conduct in its efforts to secure a gas sales and purchase agreement (GSPA) for a Cross Rivers gas plant. Nigeria is on the hook for around $10 billion.
"In my view there is a strong prima facie case that the GSPA was procured by bribery," Cranston said. Payments to "public officials from individuals holding or seeking to obtain a contract are assumed to be bribes" under UK and Nigerian legislation.
A spokesperson for the Attorney General of the Federation welcomed the ruling. "This is a major victory in our ongoing fight against the vulture-fund-backed P&ID, to overturn the injustice of the multibillion dollar arbitral award."
The court ruling allows an extension of time for the Nigerian challenge beyond the normal time limits for such moves.
"We will now proceed to a full hearing of our fraud challenge in the coming months," the Nigerian official said. "Investigations into the GSPA are ongoing, and we are firmly committed to overturning the award – no matter how long it takes – to ensure that this money goes towards Nigeria's future, not into the pockets of millionaires trying to exploit our country."
Cranston said it was not his place to determine whether fraud had taken place. However, it was necessary to take something of a view on this, and when Nigeria had become concerned about this.
"To enforce an award in such circumstances would implicate it in the fraudulent scheme," he wrote.
A representative for P&ID said the company welcomed "the opportunity to refute Nigeria's false allegations and wild conspiracy theories at trial, and has every confidence that the English Commercial Court will resolve the case justly and expeditiously".
Payments
The judge's ruling highlighted payments to two officials, Grace Taiga and Taofiq Tijani. Taiga was the legal director at the Ministry of Petroleum Resources.
The court went on to say that Tijani, who led the ministry's technical committee on the P&ID bid, "overlooked deficiencies" in the offer. Tijani attributed this to direction given to him by the then minister, Rilwanu Lukman.
There was a suggestion that Lukman may also have received payments connected to the offering. The minister died in July 2014 but his daughter protested his innocence.
Updated at 5:58 pm with comment from P&ID. 
Recommended for you

Shell to pay $110million to end 30-year Nigeria oil spill case