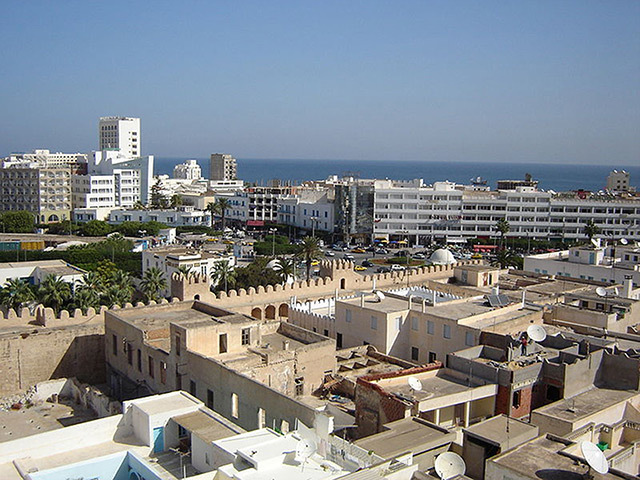 Upland Resources is closing in on the reprocessing of seismic on what could be an area of interest in Tunisia.
Upland's technical consultant Roberto Bencini said the Bou Dabbous structure, in the Saouaf permit, was the "largest undrilled anticline in Tunisia". Wells on the permit largely date from the 1950s and 1960s, offering substantial scope for "improving the play concept", Bencini said.
The Tunisian permit covers 4,000 square km and also contains a number of better known prospects.
Bou Dabbous has been overlooked, though, with only one seismic line on the southern end. The structure was also neglected because previously the area was divided between three exploration permits. With Bou Dabbous divided between various licences, operators preferred to focus on opportunities over which they had more control.
"The most likely source rock is Silurian hot shale, which is one of the best source rocks in the world. It extends under the salt," Bencini said.
The presence of possible Palaeozoic source rock with a thick Triassic salt formation suggests there may be "important amounts of gas and condensate", the company official said on an investor call. Bencini drew comparisons with Algeria's Hassi R'Mel gas field, which holds an estimated 85 trillion cubic feet of gas.
Sound Energy has also pursued a similar concept at its Tendrara area, in eastern Morocco.
Upland has the resources to finish the current phase of work. The company is working on incorporating vintage seismic data and planning another 300 km of seismic.
Picking partners
"This will culminate in drilling a well, a fairly deep well. It's rank exploration. When it comes to big spending its wise and prudent to invite a major oil company," Bencini said. Executives said the company had received some interest from a potential partner.
The next important step for the company is to arrive at risked numbers for Bou Dabbous. Firming up data on the presalt play will set the stage to take the opportunity forwards.
Recommended for you

Upland farms out Tunisia stake to Pennpetro