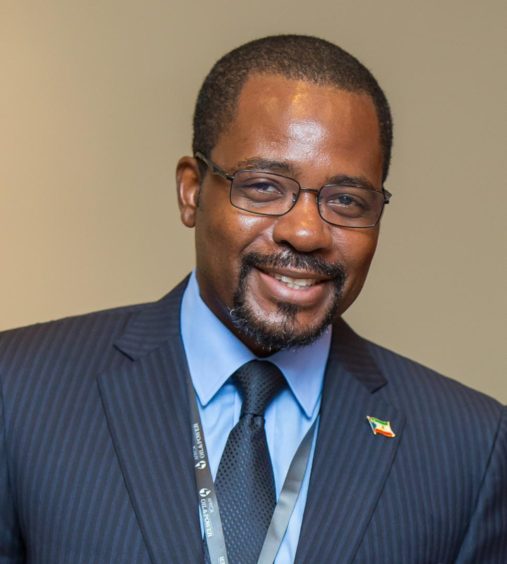 Accusations that Equatorial Guinea Minister of Mines and Hydrocarbons Gabriel Mbaga Obiang Lima benefited unduly from a construction contract are false, said Centurion Law Group.
The Organized Crime and Corruption Reporting Project (OCCRP) reported a criminal complaint in Portugal last week. OCCRP quoted the report as saying construction company Armando Cunha had paid more than 10 million euros ($12.1mn) to seven companies "that appear to be controlled by the minister and his associates".
Armando Cunha was contracted in 2010 to build a training facility in Malabo. The original plan for construction carried a price tag of more than 57mn euros ($69.3mn). OCCRP reported that, by 2012, the plan had changed, moving to Mongomo and with the cost rising to 107mn euros ($130mn).
The construction company denied any wrongdoing to OCCRP. The police raided the company's offices in mid-December, Portugal's Expresso newspaper claimed.
Centurion said the claims were false. The law company raised concerns about former Spanish police commissioner Jose Villajero and Delfin Mocache Massoko, editor of Diario Rombe.
Documents supporting the allegations are false, it said. Centurion went on to accuse Villajero of spying and smearing the oil minister, "and anyone associated with him".
Counter attack
The law company went on to say that OCCRP and Massoko should "explain the reason behind payments" from Villajero.
Obiang Lima is an "effective minister who fights hard for local content empowerment, poverty alleviation, economic growth and job creation in the energy sector," Centurion continued.
The statement went on to say Centurion was "taking steps to see that [OCCRP, Massoko and Villajero] are disenfranchised and brought to justice".
Centurion, in November, said it would pursue a criminal and civil complaint against Massoko and Villajero. The two had tried to extort companies working in Africa, it said. The law company went on, in December, to officially request transparency from Spanish authorities.
OCCRP noted last week the statements from Centurion in November and December. The NGO reported Massoko as denying the accusations and said it stood by its story.