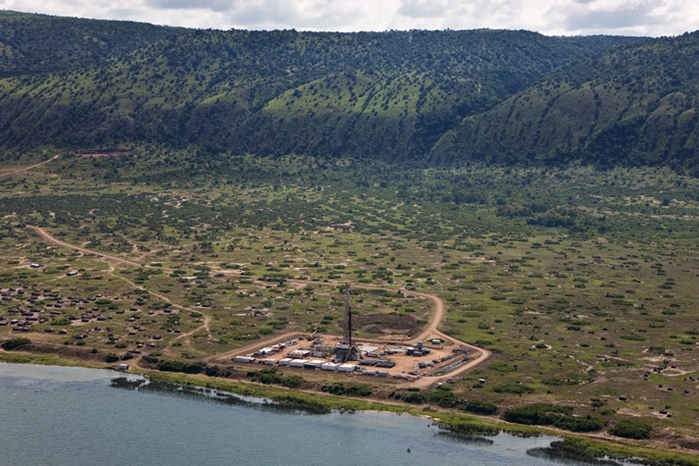 On the cusp of activity starting, Uganda is making ready for a storm of activity to develop its Lake Albert resources.
TotalEnergies has projected that the Tilenga field development will create more than 6,000 jobs, directly or indirectly.
The East African Crude Oil Pipeline (EACOP), which runs from Lake Albert to the Tanzanian port of Tanga, will create 3,800 jobs. It could create a further indirect 20,000 jobs, the French company has said.
Communication will be vital to bring local companies up to speed with what is required of them. "Visibility of demand" was at the top of Uganda National Oil Company's (UNOC) local content specialist Jessica Kyeyune's list.
"Companies need to know what is going to be required – to the smallest detail," she said. Breaking down contract needs into component parts will let Ugandan companies understand the opportunities and what spaces they could fill.
Ugandan entities may not have in-depth knowledge of the sector, but there are still parts they can play. "Transportation from Mombasa to the fields, for instance, forwarding, clearing, warehousing, this can all be done."
Standards
CH Enterprise's CEO, and head of local content at the Mozambique Chamber of Commerce, Elthon Chemane highlighted the challenge of certification. When choosing local companies to provide work, thought must be given to what degree of certification is required.
"Contracts should make clear what level of certification is needed, not just obligate all businesses to acquire all certifications. That opens a door to small companies," he said. "Local content has to go with investments in local capacity. The industry has budgets for this and it has the expertise."
Kyeyune also noted the problem of standards. "This is the first time we're going to reach a development phase. There will be upstream work at Tilenga and Kingfisher, at the same time as the midstream EACOP plan moves ahead."
UNOC is calling for knowledge and technology transfer to local companies, she said, in addition to partnering opportunities. TotalEnergies, for instance, is working on a programme where it brings in experts from abroad to train workers and local trainers.
"After that they will be able to do it on their own and get further certificates," Kyeyune said.
There are also questions about scaling up. Catering companies have expertise in providing food but to be able to consistently provide for thousands of workers is a new challenge.
Looking at the Mozambique experience, Chemane said the country had done well to focus on this issue of transferring knowledge and expertise. Mozambique create a multi-sector local content task force, "to make sure every sector can extract value from the work. Establishing a communication platform between government, operators and trade associations brought them all together to evaluate local content and how to help each other."
Funding
The second challenge highlighted by Kyeyune was financing. "Many contracts expect work to be done before bills are paid. There can be a lag of one, or two or three months before getting paid," she said. There is a need to shorten this timeline, as local companies will have less liquidity than foreign competitors.
COVID-19 has squeezed local companies, she continued, which makes it harder for them to prepare for this new work load. "International companies need to look at that. It may take longer and be more cumbersome but it is the only way to go."
The Ugandan government is aware of the high cost of capital in the country, she said, and it is taking steps. "The cabinet is working on a bill to set up a fund, which would provide money for facilitating projects," the UNOC executive said. This fund would go some way to tackling the problem of the delays for companies carrying out work and receiving payment.
Time is of the essence. Chemane said the government of Mozambique could have moved faster in order to ensure local content requirements were in place early on.
"Oil and gas was a whole new thing for Mozambique. There is a need for capacity building and supporting SMEs in general," he said.
Driving expertise
The concept of local content will see increasing control shifting to in-country workers, David Taylor of RSK Group said.
"Where we are heading to is ultimately to find ways of local ownership in local business. Why wouldn't we give opportunities to local staff to become shareholders and owners?" he said.
RSK has been working in the area since 2014-15. "Our team is based on local nationals," he said. COVID-19 threw up some particular obstacles around training, but also some opportunities.
"Previously we might have worked to support local teams with face to face training. We couldn't do that, but it did give our local employees and teams an opportunity to develop and use their own initiative. Local solutions are often more fit for purpose than those thought up abroad."
The Petroleum Authority of Uganda (PAU) has taken steps to require substantial thought about local content. Every single tender requires bidders to demonstrate how they will meet the requirements, Taylor said. "This is not just on recruitment, but also on training and development and promoting local nationals."
Uganda's regulations will catch those companies that view local content as a tick box exercise, he said.
Local needs
Ultimately, local content is important as it provides tangible rewards to communities that host resources. There have been some challenges to the TotalEnergies plan, not least from various NGOs seeking to challenge the EACOP plan in court.
RSK's Taylor said such concerns were not unusual, particularly in places with little history of such work.
Developing EACOP must respect such local concerns, he said. "Life is hard in some of these rural communities. There might be multiple generations of effort going into land to provide food."
For projects such as EACOP to succeed, developers must ensure compensation is "fair and appropriate. People are not going to forget, but we must make sure not to leave them disadvantaged. Once the project has been completed, those people should be left in a place as good as before – if not better."
To hear more from Jessica Kyeyune, Elthon Chemane and David Taylor, tune in to the upcoming Uganda International Oil and Gas Summit (UIOGS), which will be held virtually on September 28-29. 
Recommended for you

EACOP submits construction application to Uganda