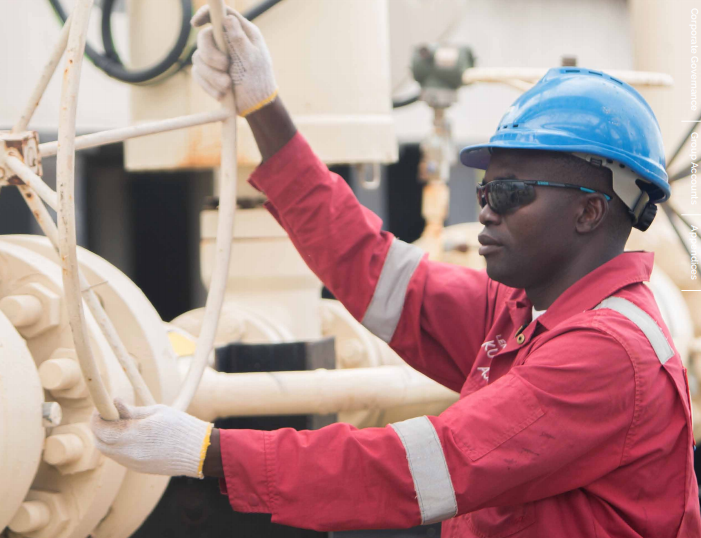 Wentworth Resources has signed a memorandum of understanding (MoU) with Vitol to offset emissions in Tanzania.
The two companies will develop new carbon credit programmes in Tanzania, a statement said, with an emphasis on communities. Wentworth will take a "material portion" of the offsets from 2022 to 2030.
"Our gas plays a critical role in addressing the energy access gap in Tanzania, but we must endeavour to do more to mitigate the impacts from fossil fuels," said Wentworth CEO Katherine Roe. "Whilst investments are made to achieve a global net zero ambition, we must be responsible in playing our part to offset the negative impacts from our production right now."
The company aims to offset all of its scope 1 and 2 emissions, and some of its scope 3 emissions, from 2022.
Wentworth published its first sustainability report this year. Under this, it reported an emissions intensity of 0.42 kg per barrel of oil equivalent. This is a total of 1,676 tonnes of CO2e.
It plans to disclose its scope 3 emissions ahead of the mandatory reporting deadline of 2025, as required by the London Stock Exchange.
Wentworth said it would work with the Mnazi Bay operator, Maurel et Prom, to reduce scope 1 and 2 emissions in the near term. In its sustainability report, Maurel said its scope 1 emissions were down by 32% in 2020 from 2019.
Both Wentworth and Vitol will co-finance the programme.
They will register the credits with international standards, such as VERRA or Gold Standard. The offsets will be independently audited from 2022.
Power plans
Wentworth noted that its gas was already serving to displace higher emitting resources, such as HFO and diesel. Making electricity more accessible can have a transformational impact on Tanzanian lives and communities, it said. Only 33% of Tanzanians have access to electricity.
Carbon offsets are "not the single solution to climate change", Roe said. The company will "continue to prioritise abatement where possible".
Vitol's head of carbon emissions matrix Michael Curran said the company was committed high quality projects. These must "combine environmental benefits with a strong alignment to the UN SDGs. This is a great example of cooperation with a responsible in-country producer where we co-design a purpose-built carbon offset programme together."
The MoU goes to confirm a statement made by the trader's CEO, Russell Hardy, from earlier this year. Speaking in April, he said the company had built up a portfolio of "carbon-mitigating solutions". Vitol has been active in the voluntary and compliance markets in Europe and the Americas.
"We anticipate an increased integration of this business with the mainstream energy businesses as customers look to offset emissions as part of their day-to-day business," he said.
Tanzania is also making a push to develop additional power resources. Energy Minister January Makamba has been keen to push for more renewable energy resources. These would come in addition to the development of hydrocarbons.
Great discussions today with Hon @JMakamba on importance of energy transition and increased investment in renewables. Energy efficiency, rural energy, mini-grid development ad private sector also discussed. Highlighted need for LNG project to be bankable @Nishati2017 #SDG7 pic.twitter.com/eEPnaMg9rH

— Elisabeth Jacobsen🇳🇴 (@NorAmbTz) November 16, 2021
Recommended for you

Maurel to sell Tanzania stake in Mnazi Bay to close slow-moving deal