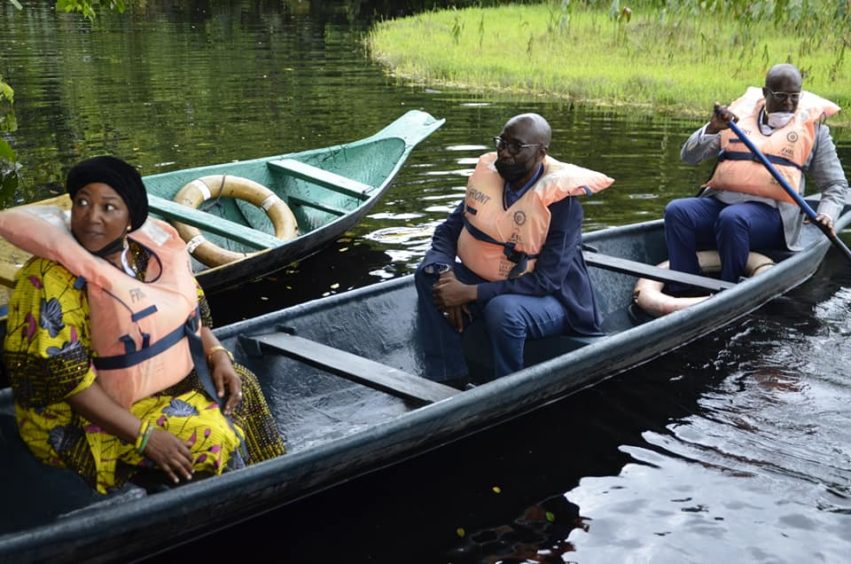 Nigerian President Muhammadu Buhari has appointed a board to oversee Nigerian National Petroleum Corp. (NNPC) Ltd.
The president named Senator Margret Chuba Okadigbo as chair, while Mele Kyari will continue as CEO and Umar Ajiya as CFO.
He also named Tajudeen Umar, Lami Ahmed, Mallam Mohammed Lawal, Henry Obih, Constance Harry Marshal and Chief Pius Akinyelure to the board.
The statement also identified where they came from in Nigeria. Control of resources, and NNPC, is a recurring and hotly contested political issue.
Okadigbo is from the southeast. Three members come from the north and three from the south.
Buhari first appointed Senator Ifeanyi Ararume to chair NNPC, in September last year.
Buhari went on to name executive commissioners to the Nigerian Upstream Petroleum Regulatory Commission (NUPRC). This replaces the Department of Petroleum Resources (DPR).
The president also announced appointments to the Nigerian Midstream and Downstream Petroleum Regulatory Authority (NMDPRA).
Buhari made the senior appointments to these bodies in September 2021.
NUPRC held its first board meeting at the end of November. Ibrahim Isa Modibo is the chairman and Gbenga Komolafe the CEO. Farouk Ahmed heads the NMDPRA.
Buhari signed the Petroleum Industry Act (PIA) into law in August last year. This reformed NNPC and overhauled the regulatory system.
Minister of State for Petroleum Resources Timipre Sylva, in his New Year message, set out his high hopes for the PIA.
This year, he said, will be "great" for Nigeria "in the oil and gas sector of the economy. With the Petroleum Industry Act (PIA), Nigeria has set the stage for increase investments in the sector," he said.
The PIA provides investors with confidence in the sector, he said.
Recommended for you

Out of time on Nigeria's marginal bid round