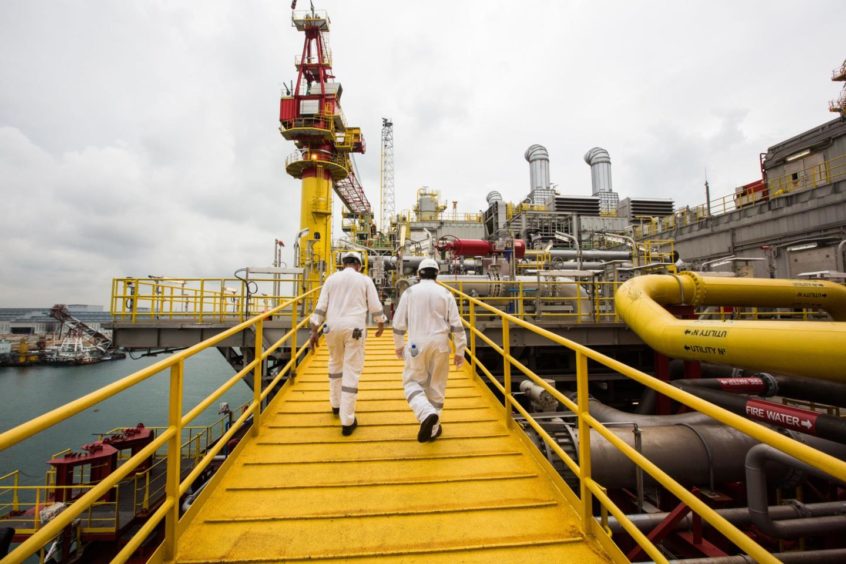 Tullow Oil (LON:TLW) and Capricorn Energy (LON:CNE) have set out a plan to merge into a single London-listed African powerhouse.
The plan would see Capricorn shareholders own 47% of the company and Tullow shareholders 53%. Capricorn owners would receive 3.81 Tullow shares for each of their shares.
Tullow CEO Rahul Dhir said the two companies were a "perfect fit". The merged company would have reserves of 343 million barrels of oil equivalent and 696mn boe of resources.
Production in 2021 of 96,000 boepd would make it one of the largest listed African exploration and production companies. The aim would be to reach 120,000 boepd by 2025.
Both boards have backed the plan, for which the companies said there was a compelling strategic and financial rationale.
The aim is to complete the deal in the fourth quarter of this year.
Capricorn CEO Simon Thomson said the merger would "create a leading African energy company, with significant scale and opportunities for growth".
The two companies have a shared vision of "responsible energy production to support the economic and social development of our host communities", he continued. The move would "accelerate investment in new opportunities across the continent, while retaining a resilient balance sheet and delivering attractive returns to shareholders".
Tullow's Dhir went on to say the new company would "have the financial flexibility to accelerate organic growth and pursue further opportunities as they arise, while creating value for shareholders and host countries alike."
Picking out the pieces
Tullow's chair Phuthuma Nhleko would be chair of the combined group, while Tullow CEO Rahul Dhir would be CEO. Capricorn chair Nicoletta Giadrossi would be senior independent director and CFO James Smith would be CFO.
Capricorn CEO Simon Thomson will step down and chair the committee overseeing the integration of the two companies.
The board would have five non-executive directors, made up of two Tullow directors and three Capricorn.
In the first two years, integration would cost an estimated $45 million. However, by the second year, the combined company would see pre-tax synergies of $50mn, the statement predicted.
The company would have a plan to pay a base dividend of $60mn. Tullow said it was currently unable to pay dividends but would plan to carry out a capital restructuring to achieve this policy.
Capricorn has suspended its $200mn buyback programme following the announcement of the plan.
The combined company aims to reach net zero scope 1 and 2 emissions by 2030.
Capricorn's Thomson said the new company would be focused on Africa, but would see through its commitments in other area. He noted Capricorn's upcoming well in Mexico, Tullow's in Guyana and some near field exploration in the UK.
"Exploration will continue but be very focused. Outside our core assets it will be very capital disciplined. For instance in Mauritania there's a big prospect but we will farm that down before drilling it."
Rationale
Panmure Gordon's Ashley Kelty described the synergy project as "relatively paltry". He questioned what the links between offshore West Africa and onshore Egypt might be.
The deal will be "subject to shareholder approval, but it doesn't seem a particularly compelling tie-up in my view", Kelty said. Capricorn shareholders will receive a "modest premium" of 4.7%, he continued, which "raises questions about why they didn't wait to get more out of Egypt after only owning the assets for a few months."
For Tullow, though, there is the possibility that it "will be able to repay the mountain of debt".
Currently, the companies exist in a capital constrained world, Dhir said on the conference call. The combination would open up new opportunities, he said. "The pace of the programme looks very different in an unconstrained world," he said, citing opportunities in Ghana. Meanwhile, in Egypt, this would allow the addition of more rigs and debottlenecking.
Furthermore, the scale of the combined company would trigger a re-think from ratings agency, Dhir continued.
Updated at 9:53 am with comments from Panmure's Kelty, Tullow's Dhir and Capricorn's Thomson.
Updated at 12:06 pm to note Capricorn's buyback suspension.
Recommended for you

Amid faltering TEN expansion, Tullow accelerates Jubilee SE