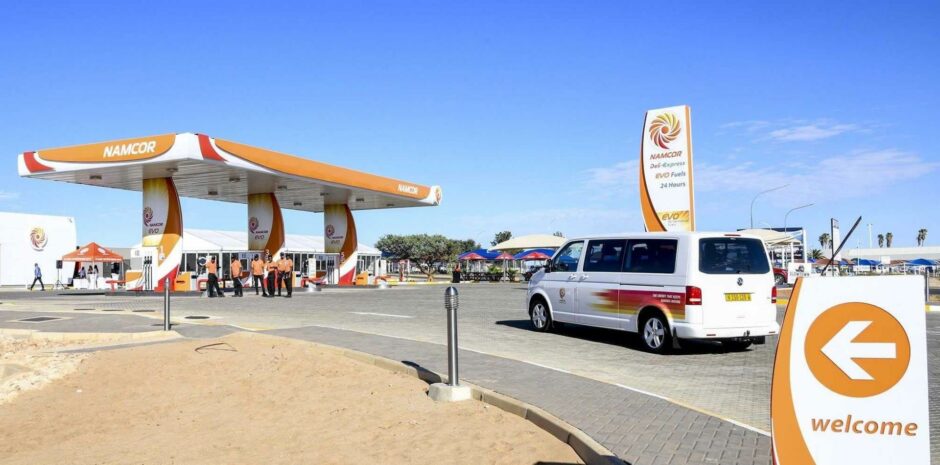 Namcor chair Jennifer Comalie has been arrested after police found drugs in her car, according to local media reports.
Namibian police arrested the executive on the afternoon of March 27 shortly before a board meeting. Namcor has not yet responded to a request for comment.
Namibia's New Era cited a police representative as saying they had searched the car in an "intelligence-driven operation". The search found 935 grams of cannabis, 60 rocks of crack cocaine and 10 grams of cocaine.
Comalie was due to appear in front of a court in Windhoek today.
A number of Namibian reports have suggested that someone may have set Comalie up for her arrest. According to The Namibian, a Namcor staffer had access to Comalie's car last week.
The Namcor chair is said to have clashed with the company managing director Immanuel Mulunga.
Angola deal
The Namibian reported disagreements around a deal Namcor is pursuing in Angola, in addition to the acquisition of petroleum products domestically.
The newspaper reported that Mulunga and Namcor's acting executive for supply and logistics Cedric Willemse were facing imminent suspension. Willemse has worked off and on as a Namcor consultant.
In April 2022, Namcor was announced as part of a consortium buying into Angola's Block 15/06. The Sungara Energies consortium agreed to the $500 million deal with Sonangol, which would see it gain equity production of around 10,000 barrels per day.
The Namibian reported that Namcor had agreed to pay $10mn as its share of the deposit but that there had been a shortfall. Mulunga called for board support in making the deal but they rejected it.
The Namcor MD went ahead with the deal despite this, the newspaper reported. Mulunga said the company's partners had failed to meet their share of the deposit and that this jeopardised the deal.
Comalie said last week that there was an investigation under way into the Angola deal.
Fuel supplies
The Namcor chair has also come under fire for her parts in some deals. New Era reported that Comalie had spoken in defence of a friend who owns part of Validus Energy. Namcor is alleged to have taken products from Validus – which is affiliated with Vitol – in November 2022.
Comalie seems to have asked Mulunga to discipline Willemse, who was involved in the plan to tap the fuel, stored at Walvis Bay. "He may have thought this was a loan, but it is really theft", Comalie told Mulunga, according to New Era.
Minister of Finance and Public Enterprises Ipumbu Shiimi sent a letter today to the Namibian police force asking for a threat assessment on Comalie. The letter said Comalie had met Shiimi and Minister of Mines and Energy Tom Alweendo some weeks ago saying she was facing unspecified threats from people within Namcor.
Comalie was worried about her safety and that of her daughter, Shiimi said.
Recommended for you

Namcor suspends top exec following management rift