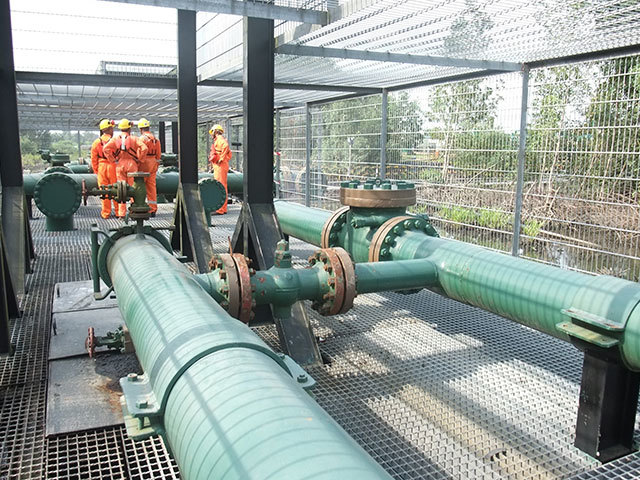 Nigerian financial and energy companies are finding it increasingly hard to get hold of foreign currency due to central bank restrictions and may struggle to repay their debts.
Investors are getting nervous despite an assertion by Nigeria's richest businessman that no borrower will default due to the currency shortage.
Since 2007, Nigerian financial and energy firms such as FBN Holdings and Seven Energy have issued more than $5billion of dollar-denominated debt on international capital markets, including almost $3billion in Eurobonds since the start of 2014, according to Thomson Reuters data.
But storm clouds have been gathering over Africa's top oil exporter and biggest economy as benchmark crude has again fallen below $50 a barrel, less than half the mid-2014 level.
Plunging energy revenues, which make up 70% of government income and 90% of foreign currency earnings, have hit public finances and Nigeria's currency. The naira has lost around 15% in the past year.
Companies across the board have started feeling the dollar shortage due to restrictions imposed by the central bank to halt the naira's fall and preserve its foreign currency reserves.
Angus Downie, head of economic research at regional lender Ecobank, said: "If the oil price does not rise soon for some companies that have borrowed in dollars, they will struggle to make payments and the end result would be that they would have to default."
Foreign bond and equity investors are also fretting over a policy vacuum as President Muhammadu Buhari has yet to appoint a cabinet or economic team more than three months after he took office.
In another sign of investor frustration, JP Morgan said last week it would remove Nigeria from its influential Emerging Markets Bond Index due to a lack of liquidity and the currency restrictions – a move that might prompt more capital outflows and increase costs to borrow abroad.
But Aliko Dangote, Nigeria's most prominent businessman and Africa's richest man, who produces anything from spaghetti to cement, has said those "looking for dollars to pay interest will get it from the central bank".
He added: "I have not seen anybody who has defaulted on the paying of interest. It won't happen."