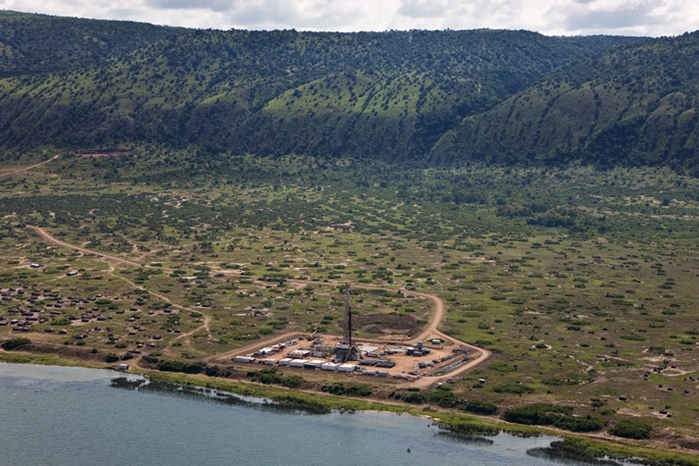 Uganda's Parliament may not approve the Lake Albert development until the end of the year, pushing the final investment decision (FID) into early 2022.
Tullow Oil noted the update in a trading update today. The company sold out of the Ugandan project in 2020. However, it is due to receive a $75 million payment from TotalEnergies on FID under the sale ageeement.
Tullow noted that the French company and CNOOC International had both reached FID. The Chinese company made its move at the beginning of this month.
Tullow opted not to include any payments from Uganda in its projections for 2021. As a result, underlying cashflow for the year should be around $600mn, it said, with free cash flow of around $100mn.
Capital expenditure for the year is expected to be around $265mn, up from previous estimates of $260mn. The company said this increase had been driven by revised plans in Kenya.
Tullow and its partners submitted a draft field development plan (FDP) to the government of Kenya in the summer. They plan to file the final FDP by the end of 2021, as required by its licence.
Progress in the Lokichar Basin will also hinge on the ability to bring in a new partner. The joint venture is seeking another backer, Tullow said, with constructive discussions under way.
Tullow CEO Rahul Dhir said progress was going well in its Kenyan discussions.
Results offshore Suriname have been disappointing, though. The company spudded the GVN-1 well earlier this year on Block 47. The well found only shows and Tullow will now exit the licence at the end of the year. It is also dropping Block 54 at the same point.
Production outlook
Dhir also noted that Tullow's decision to pre-empt the sale to the Ghanaian government was driven by the "value and growth potential" in the assets. "We have delivered strong operational performance across both Jubilee and TEN this year and the Ghana drilling programme continues to be successful," he said.
The Ghana partners have brought on three of the four wells planned for the year. Tullow also noted strong operational performance, with uptime at the Jubilee and TEN facilities around 97%.
Jubilee is producing 28,700 barrels per day oil net to Tullow, while TEN is contributing 13,200 bpd net.
Beyond Ghana, Tullow expects production of around 17,000 bpd from its non-operated portfolio for the year.
The company noted progress on the Simba project in Gabon. Operator Perenco brought an infill well onstream in September. It expects to have a new pipeline operational in December. This will increase exports from Simba.
Infrastructure-led exploration in Gabon has provided the Wamba discovery, the company noted. This is adjacent to the non-operated Tchatamba South field. Tullow said the find could begin producing oil in mid-2022.
Recommended for you

Tullow cuts production hopes, boosts bond buybacks