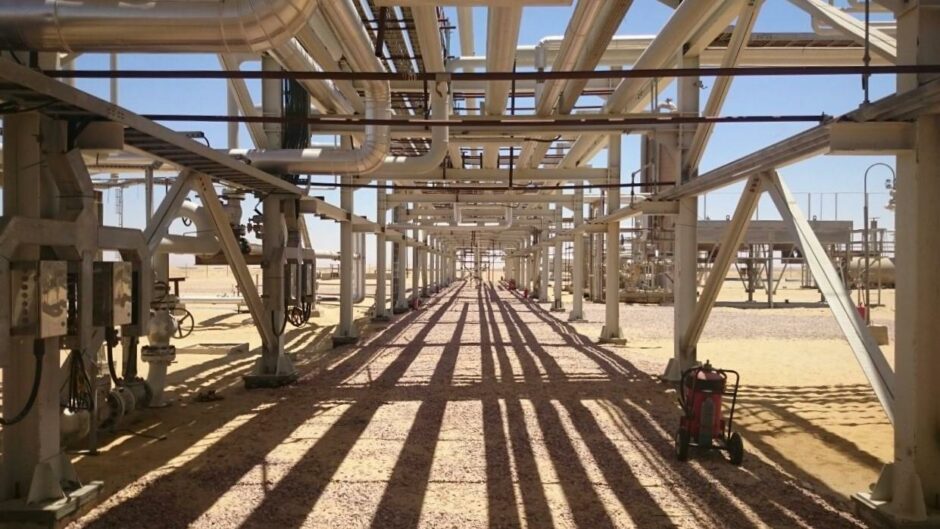 Kuwait Energy Egypt has begun drilling on the Abu Sennan licence in Egypt, United Oil & Gas has reported, marking the start of a four-well programme.
First up is the ASD-2 development well, which follows up the ASD-1X exploration well in 2021. Kuwait Energy has forecast the well may find 5.5 million barrels of oil, which it would tie into existing facilities.
The drilling programme includes two development wells, ASD-2 and ASH-5. It will also cover two exploration wells, ASF-1X and ASV-1X. These two exploration wells may "deliver large reserves and production additions", United said.
Beyond these four wells, the company said the work would include eight workovers.
Kuwait Energy may also drill a fifth well, on the Al Jahraa SE field.
The Abu Sennan partners had a 100% success rate in 2021 at five wells in Egypt, United CEO Brian Larkin said. The wells have a payback period of three to 12 months, the company has said.
"The two exploration wells in the 2022 programme will be targeting a potential of more than 10mn barrels of gross mean recoverable resources, with the potential to provide a step up in production levels during a time of significantly increased commodity prices," he said.
United also issued its trading update today. It reported net production of 2,327 barrels of oil equivalent per day in 2021, of which 1,869 bpd was oil, in 2021.
It expects production in the first half of this year to fall to 1,500-1,650 boepd. This is based on existing wells and ASD-2. The company will update its full-year guidance once the results are in from its drilling programme.
Revenues for 2021 were around $19 million, with an average realised oil price of $68.9 per barrel. As of the beginning of January, it had $1.2mn in cash.
Spending this year is expected to be around $6mn, which will come from existing operations.
United also said it was working on the seismic reprocessing of a 452 square km 3D seismic survey on Abu Sennan.
Recommended for you

TotalEnergies readies for Nigeria drilling