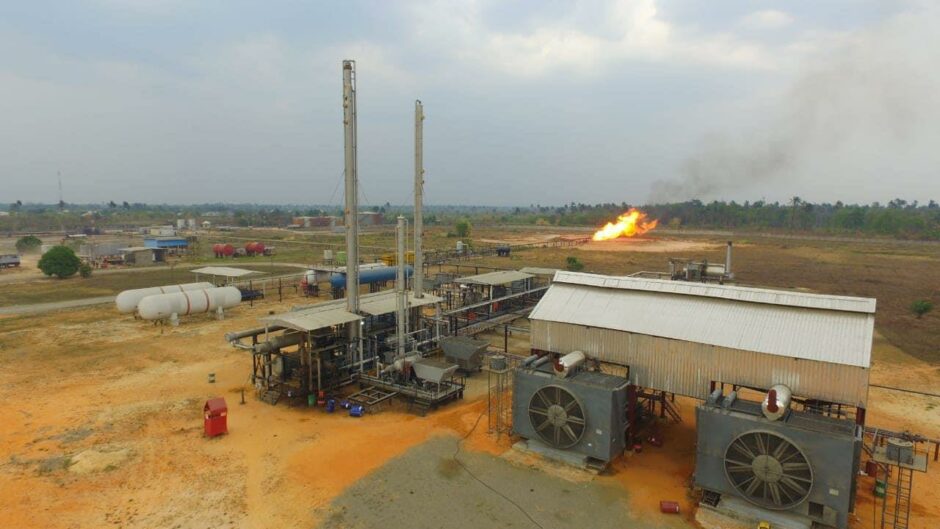 Nigerian Gas Co. (NGC) and Nedogas Development have commissioned a gas gathering facility in Delta State to supply the OB3 trunk line.
Nedogas is a joint venture of Xenergi and the Nigerian Content Development and Monitoring Board (NCDMB).
The 300 million cubic feet per day Kwale Gas Gathering (KGG) plant is in the Umusam community, near Kwale. The plant handles stranded gas resources from OML 56. The facility feeds gas into NGC's OB3 trunk line.
The Nedogas plant will provide initial flow of 25 mmcf per day, from Energia's Ebendo field, 3 km away.
NCDMB described the project as a "significant milestone in Nigeria's decade of gas" in addition to a "major achievement in the quest to provide gas into the OB3 trunk line and monetise natural gas resources from the OML 56 producer cluster".
Other areas that will also supply gas include fields operated by First Hydrocarbon Nigeria (FHN), Pillar Oil, Chorus Energy and Midwestern Oil & Gas.
Local resources
Nedogas managing director Debo Fagbami said the facility was important in that it made a serious step in tackling gas flaring.
NCDMB executive secretary Simbi Wabote said the completion of the plant "represents another important achievement in our 10-year Strategic Roadmap to utilise local resources, develop in-country capacities, and create job opportunities in line with the mandate of the Board".
The 48 inch OB3 pipeline has total capacity of 2 billion cubic feet per day. It runs from the Obiafu-Obrikom plant to Oben. From here, gas can flow to Lagos or Abuja.
The pipeline was initially intended to be completed by the end of 2017 but technical challenges, including horizontal drilling under major rivers, complicated work.
It will also take gas from the ANOH development, backed by Shell Petroleum Development Co. (SPDC) and Seplat Energy. ANOH includes a 300 mmcf per day gathering facility. This is due to start up this year.