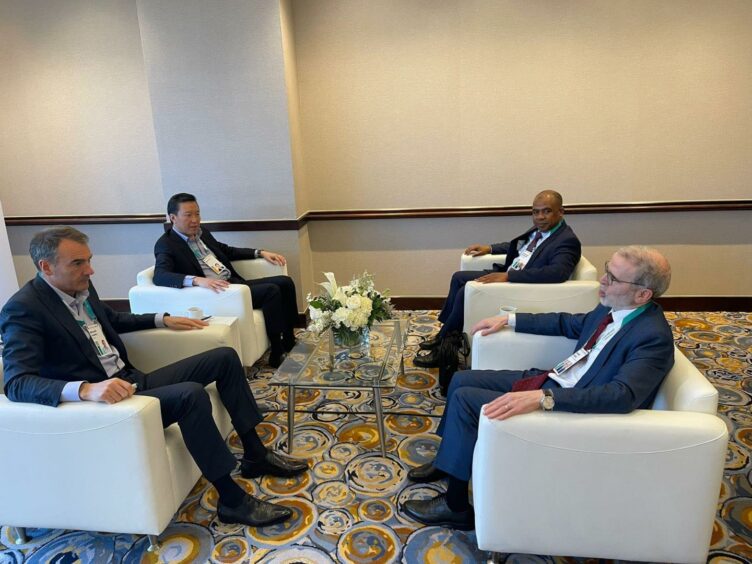 BP, TotalEnergies and ConocoPhillips executives have held talks with Libya's National Oil Corp. (NOC) on the sidelines of the CERAWeek conference, in Houston.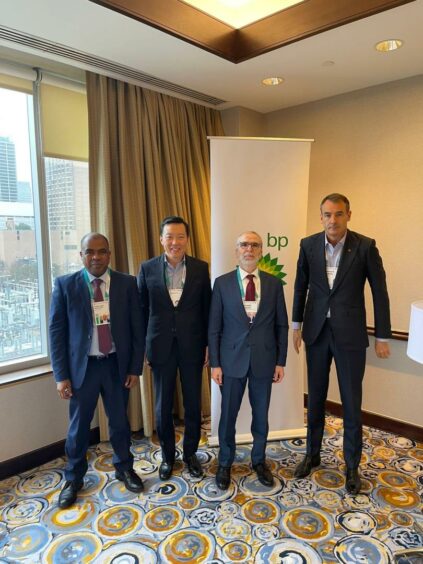 BP CEO Bernard Looney discussed the company resuming operations in the North African state with NOC chairman Mustafa Sanalla. BP executive vice president William Lin also attended.
The two men talked over work onshore in the Ghadames Basin and offshore in the Sirte Basin. BP has declined to comment on the discussions.
NOC said it was keen to boost gas production, both on- and offshore, in response to the increased global demand. BP noted interest in holding a technical workshop with NOC on this issue and how best to participate in the opportunities.
Sanalla expressed his support for BP to resume work in Libya and the part it could play in boosting production and reserves.
Eyes on Waha plans
NOC also discussed gas opportunities with Total, in addition to restoring production from the Mabrouk field and boosting Waha Oil output. Sanalla held talks on the points with the French company's CEO, Patrick Pouyanne.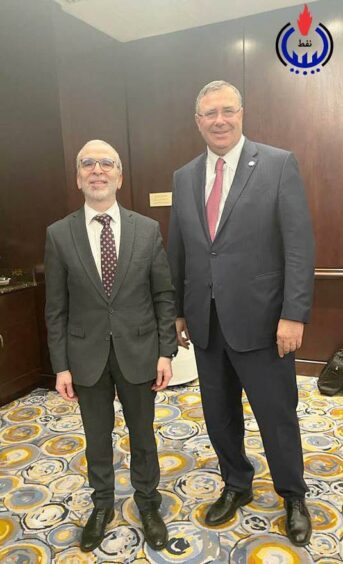 The aim was set out for the Mabrouk field to resume production in early 2023. Other officials from Total in attendance were head of gas and renewables, Stephane Michel, head of exploration and production Nicolas Terraz, and senior vice president for the Middle East and North Africa, Laurent Vivier.
Total was reportedly interesting in participating in a technical workshop on gas plans with NOC.
Conoco CEO Ryan Lance also held talks with NOC's Sanalla. Restoring infrastructure and boost production at Waha Oil was the main topic of discussion.
The plan involves working over shut-in wells and developing discovered fields, such as North Gialo and NC 98. The two sides will hold a workshop in the next few weeks on increasing production at Waha Oil.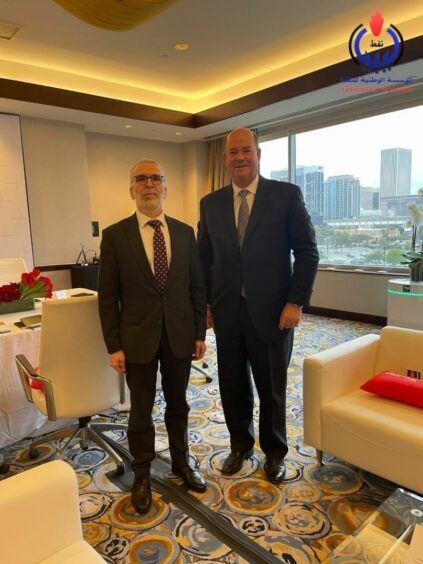 Conoco also talked about developing new reserves at Waha Oil to increase production in the near future. The US company's vice president for global operations Nick Olds and international government affairs vice president Josh Corless also participated in the meeting.
In 2019, when Total entered the Waha Oil concessions it agreed to support the development of North Gialo and NC 98. The French company predicted these could add 180,000 barrels of oil equivalent per day.
Total and Conoco agreed to buy Hess' stake in Waha Oil in November 2021.
Recommended for you

Libya lifts force majeure following NOC shuffle