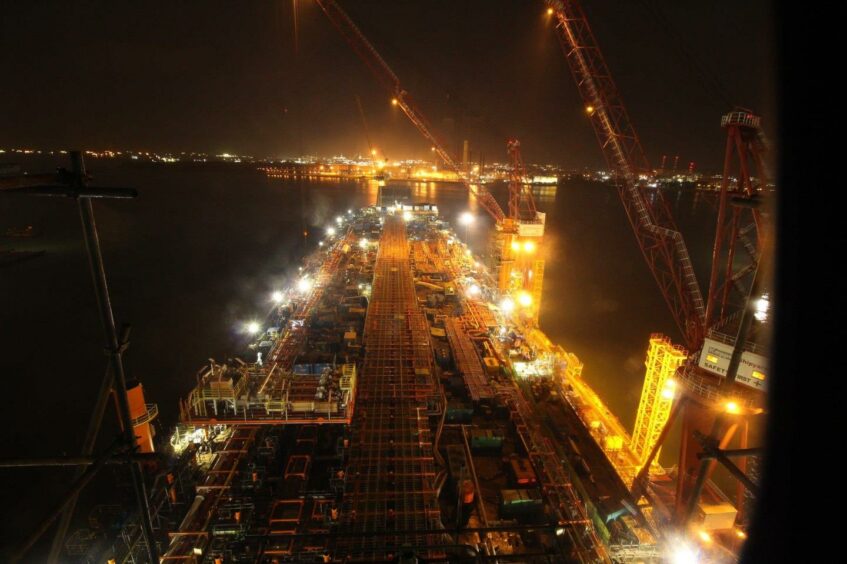 BP and Eni have reached an agreement to combine their Angolan businesses in a 50:50 joint venture.
The new company, Azule Energy, will have more than 200,000 barrels of oil equivalent per day of production and 2 billion barrels of net resources. The company will be Angola's largest producer, the statement said.
TotalEnergies is currently the largest producer, reporting 212,000 boepd in 2020. BP produced 108,000 bpd that year, while Eni reported 123,000 boepd.
It will have stakes in 16 licences, in addition to an interest in Angola LNG and Eni's stake in Solenova, a solar company shared with Sonangol.
The two first announced the plan in May 2021. They have been working with the Angolan government on the Azule plan. As such, they expect to complete the transaction in the second half of 2022.
The "innovative new venture underscores and enables our continued commitment to the country," BP CEO Bernard Looney said.
"Eni is a valued partner to be working with in the region. Azule Energy draws on our combined strengths and skills and, more importantly, is anchored in our shared values and beliefs about what the future of energy should be. Ultimately Azule Energy will be able to drive efficiencies and realise new opportunities across an expanded and truly exciting portfolio".
The new company will be independently managed.
Regional leader
Eni CEO Claudio Descalzi said the creation of Azule was a "further step in advancing our strategic approach to accelerate growth through focused lean and financially independent companies". The combination will "leverage synergies and high-quality assets, boosting activities in Angola and will have one of the largest portfolios of production, development and exploration opportunities in Sub-Saharan Africa."
Descalzi also noted BP's shared interest in the just transition.
Azule will have a pipeline of additional projects, including the Agogo plan in Block 15/06 and PAJ in Block 31. The JV will also have a stake in the New Gas Consortium (NGC). This is Angola's first non-associated gas plan, focused on supplies to Angola LNG.
BP and Eni will provide technical support, technology and best practices. Azule will also continue the two companies' social commitments in the country.
Accounting for Angola
The companies will report hydrocarbons – and emissions – on an equity share basis.
The agreement valued BP's Angola assets at around $6.8 billion, with a pre-tax profit of $1.1bn. It attributed a value of $7.3bn to Eni's assets, which produced a pre-tax profit of $500 million.
In order to make things fair, Eni will receive an adjustment of $338mn. Azule will settle this debt, with around two thirds due on completion and the remaining third on the first anniversary of the deal closing.
Eni is the operator of Block 15/06, which accounts for much of the Italian company's success in Angola in recent years. The company also operates Cabinda North, Cabinda Centre, Block 1/14, 28 and the NGC.
BP, in its annual results presentation in February, said it was largely focused on infill drilling projects in Angola. It is involved in infill work at its operated Block 18 and non-operated Blocks 15 and 17. The company also noted the PAJ plan, on Block 31, which will involve a new hub. It also is involved in Block 20 and 29.
BP and Eni each have 13.6% shares in Angola LNG.
Updated at 5:50 pm with valuations and adjustments.
Recommended for you