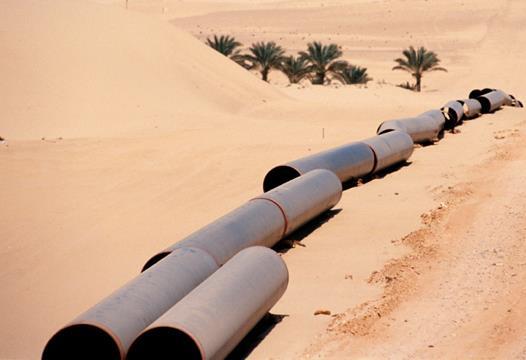 US-focused Pennpetro has set out a plan to diversify into Tunisia through a deal with Upland Resources.
Pennpetro said its Nobel Petroleum USA subsidiary had signed a heads of terms (HoT) agreement to farm into the Saouaf permit.
Nobel would take an 80% stake in the block and take over as operator. Upland would hold the remaining 20%.
The new company in the licence will cover 80% of Upland's historic costs in Tunisia, capped at £290,000. It will pay these costs in Pennpetro shares.
The current permit requires the companies to acquire 300 km of 2D seismic before December 23 this year. Talks on an extension have already begun.
When the permit ends, the companies can convert the licence into an exploration permit. This will require the drilling of one well, to reach the M'cherga formation, or a depth of at least 1,500 metres. It also requires the acquisition of another 150 km of 2D seismic.
On conversion, Nobel will have a 40% stake, Upland 10% and Enterprise Tunisienne d'Activités Pétroliéres (ETAP) 50%.
The HoT also gives Pennpetro a right of first refusal for Upland's UK assets. The company has a 32% stake in P2478 and 25% in PEDL 299.
Pennpetro CEO Tom Evans said the deal was "an important strategic milestone". Upland has carried out "excellent technical and commercial work to this point and have built an excellent relationship with the Tunisian authorities.
"Our timing couldn't be better given the critical burgeoning need for additional gas and blue hydrogen supplies to Europe, especially given the fact that the Saouaf permit area is situated under the existing TransMed gas pipeline feeding gas from Algeria to Italy with spare capacity."
Opportunities
Sauoaf holds 10 gas prospects and leads, with up to 15.2 trillion cubic feet of gross potential. Pennpetro highlighted the Pyrite prospect as a particular opportunity.
Thirteen seismic lines define the Pyrite prospect, in the Lower Cretaceous-Jurassic level. Previously, Upland has suggested the prospect has a most likely resource of 1.1 tcf.
Pennpetro appointed Nobel president Andy Clifford in April 2021. Clifford has been involved in negotiations in North Africa in the past and oil discoveries in Algeria.
Upland announced it could not file its accounts for the period ending June 30, 2021, in January this year. The company failed to meet the extended deadline and, as a result, the London Stock Exchange suspended its shares.
The company flagged a financial liability associated with its Tunisian permit as preventing the conclusion of the audit. It will be able to begin trading again once it has published the 2021 accounts.
Recommended for you

Baron Oil says outlook 'transformed' for Dunrobin project in UK North Sea