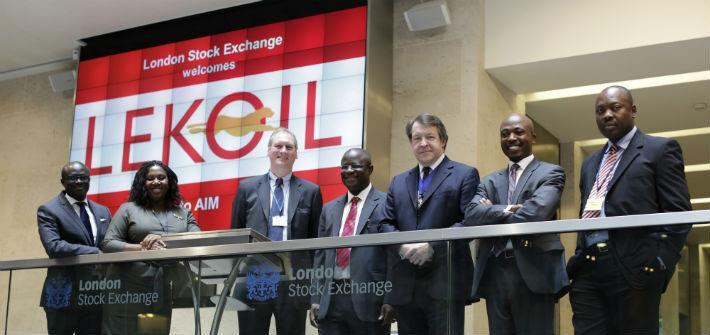 Conflicted Nigerian minnow Lekoil is dropping out of London's AIM for good on May 18. It will shift to the Access segment of the AQSE Growth Market.
The company now sees its main focus as pursuing its former CEO to repay a loan.
Lekoil expects to join this alternative exchange on May 18. Trading will begin once it releases its audited results, which it expects to achieve by the end of June.
It has been suspended from trading on AIM since October 2021. The company listed on AIM in May 2013. It raised £32 million.
Lekoil executive chairman Anthony Hawkins said AQSE was a "suitable exchange" for the shares to continue on.
"The Board is of the view that the Company's primary activity is now the recovery of its investment through litigation against the Lekoil Nigeria group and [Lekan] Akinyanmi," Hawkins said.
"This characterisation will allow the company to fulfil its disclosure obligations to the AQSE market, noting that a successful recovery of the intercompany debts due to the Company will be the primary source of value for shareholders (with minimal value attributable to the day-to-day operational activities of Lekoil Nigeria)."
Moving to this new bourse will not have any impact on shareholders' ownership, the company said. Shareholders do not need to take action.
Unfolding strategy
AQSE, Hawkins said, provides a "regulated SME growth market and a trading facility while it pursues its litigation assets, and its strategy unfolds".
Dropping off AIM will also see SP Angel no longer act as Lekoil's nominated adviser and joint broker.
The UK's Financial Conduct Authority (FCA) and France's Autorité des Marchés Financiers regulate Aquis. The exchange says it does not allow "aggressive non-client proprietary trading, which has resulted in lower toxicity and signalling risk".
Lekoil fell out with its former CEO, Akinyanmi, and is attempting to reclaim a loan of around $1.5 million. Akinyanmi remains in control of the Nigerian operating subsidiary, Lekoil Nigeria, and has attempted to buy the London unit.
The London unit has struck a deal with Savannah Energy, but Lekoil Nigeria has opposed the move. Lekoil Nigeria secured a Nigerian court injunction delaying the deal ahead of another court hearing in June.
Recommended for you

Brothers fighting fraud charges from India are flourishing in Nigeria