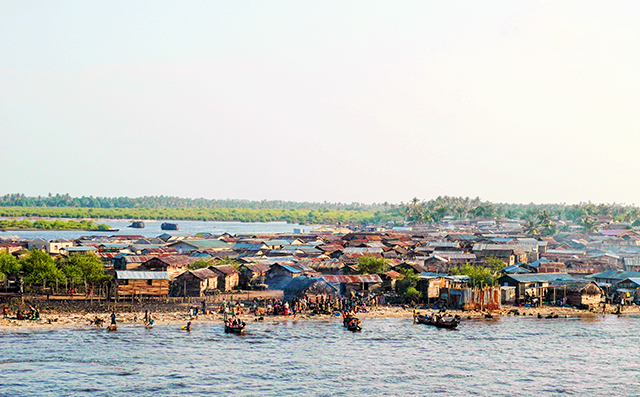 The Milanese prosecutor has dropped its appeal targeting Eni (ENI:MI) and Shell (LON:SHEL) for the alleged corruption in securing OPL 245, in Nigeria.
The Italian company said the Prosecutor-General's Office had dropped the appeal. The court, Eni said, acknowledged that this "ends the unmotivated and disconcerting criminal court case related to the OPL 245".
The Milan court acquitted Eni and various of its executives in March 2021. Now the appeal has been dropped, the acquittals are "full and final".
Eni said the investigation had taken eight years and at a substantial monetary and reputational cost.
The Italian company said it and its workers would continue to tackle the "historic challenges" of international energy, around supply, access and a just transition.
Milan Deputy Public Prosecutor Fabio De Pasquale lodged an appeal in July 2021. Nigeria also appealed the ruling.
Nigeria continues to seek restitution from Shell and Eni, a lawyer for the government told Bloomberg. It has filed for $3.5 billion, claiming this is the true value of the OPL 245 area.
Shell also acknowledged the Milan decision. "We welcome today's outcome. We have always maintained that the 2011 settlement was legal and were pleased that the court found, in 2021, there was no case to answer for Shell or its former employees," a representative said.
Long road
The OPL 245 case involved a signature bonus paid by Shell and Eni. The two companies paid $1.1 billion to the Nigerian government, which then paid the sum on to Malabu Oil and Gas.
The Nigerian government subsequently sought to hold JP Morgan culpable for paying out the sum to Malabu, which is linked to a former minister, Dan Etete. The Nigerian case against JP Morgan, heard in London, failed in June.
The Italian court did initially convict two defendants, Emeka Obi and Gianluca Di Nardo. However, on appeal, the court overturned the ruling. Prosecutors in late 2021 said they would not appeal.
The US opened an inquiry into the payments in 2019 but terminated this in 2020. Nigeria filed a civil claim in an English court in 2018 but the courts declined jurisdiction.
Anti-corruption NGOs Global Witness, HEDA, Re:Common and Corner House had called for the Italian prosecutors to appeal the case. In mid-2021, they said the court decision "creates a terrible precedent for the global fight against corruption and the ability to hold fossil fuel companies to account".
Updated at 5:09 pm with paragraph on Nigeria's $3.5bn claim. 
Recommended for you

Netherlands drops OPL 245 probe into Shell