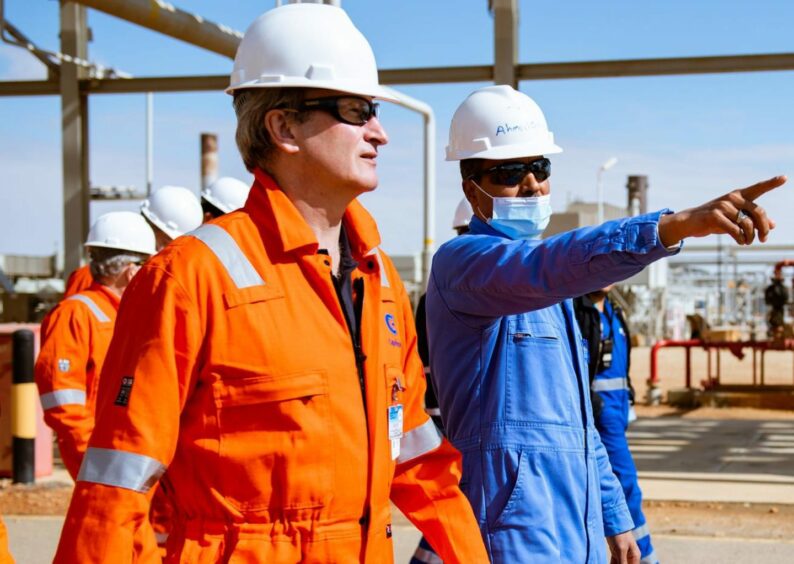 Capricorn Energy has invited activist investor Palliser Capital's nominees to join its board early and bring fresh scrutiny to the proposed merger with Israel's NewMed Energy.
Palliser has not yet responded to the offer.
The investor named six directors it hoped to get on the Capricorn board. Capricorn will hold an EGM on February 1 for shareholders to vote on whether the six should join.
Capricorn CFO James Smith told Energy Voice new directors could join the board much faster – if they agree to the terms.
"We're ready to do that immediately. We want to assess and agree with our shareholders on the most appropriate board composition," Smith said, noting he had already reached out to two of the six. "We're keen to have that engagement."
One issue Palliser has picked up on is the proximity of the EGM with the shareholder vote on whether to go through with the NewMed deal. Capricorn plans to issue the prospectus this month, with the hope of completing the deal by the end of the first quarter.
The dissident investor has said the two votes so close together would not give a new board enough time to consider all options.
Palliser has also accused executives of feathering their own nests, being in line for a payout on success of the NewMed deal and positions in the new company.
Cash returns
Capricorn attempted a merger with Tullow Oil last year, which encountered more opposition, before switching its plans to NewMed. The company has denied the suggestion that it did not consider the alternatives. It said there was a wide-ranging process that has, in the last six months, also involved talks with Palliser.
Smith noted the opposition from shareholders to the Tullow merger. "The message from shareholders was that there was a preference for cash returns over long-term delivery. We listened to that and [the NewMed deal] offers a lot of cashback, while also being energy transition led."
Capricorn's management team is working to "bring shareholders along with us", Smith continued.
Palliser released a letter this morning, signed by groups representing 32% of Capricorn's equity. It claims to have support from 40% of investors. There are around three weeks to go until the EGM is held. For now, the two votes look too close to call.
Recommended for you

Capricorn board out, Palliser nominees roll in