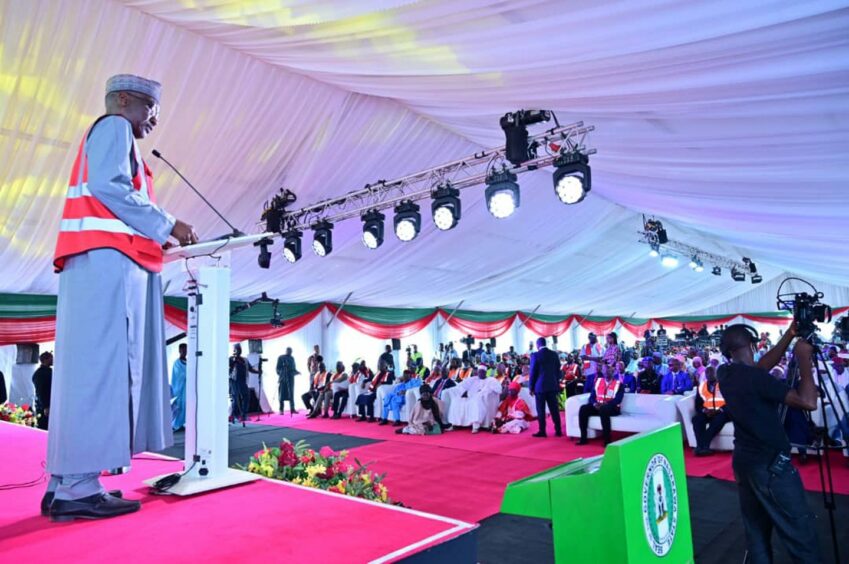 Nigerian National Petroleum Corp. (NNPC) has begun drilling an exploration well in Nasarawa State, as the company aims to discover oil in the north central region.
Nigerian President Muhammadu Buhari oversaw the launch of operations remotely. Drilling Ebenyi-A well will "benefit surrounding communities, lead to greater prosperity for all Nigerians, and enhance our overall energy security".
NNPC and its partners would do "everything necessary to mitigate the environmental consequences of these oil exploration activities". The drill site is in the Obi local government area (LGA), in OPL 862.
Buhari also welcomed the move into frontier basins, such as the Middle Benue Trough, where NNPC is drilling the well.
The president noted that development work was under way at Kolmani, in the Upper Benue Trough, another frontier area, in the Gombe and Bauchi states.
Frontier targets
NNPC head Mele Kyari, in Nasarawa, said drilling would help Nigeria meet its target of 3 million barrels per day.
NNPC is also carrying out exploration in the Chad Basin, Dahomey Basin, Anambra, Calabar Embankment, Sokoto Basin, Bida Basin and the ultra-deepwater of the Niger Delta.
"Mobilisation for re-entry into the Chad Basin, as directed by the president, has begun," Kyari said.
Under legislation passed by Buhari, NNPC has committed to investing 30% of its profits into frontier exploration.
Nasarawa Governor Abdullahi Sule called for NNPC to "expedite" development at Ebenyi-A.
"While congratulating the NNPCL once more on the concept of the Integrated Field Development that was just carried out in Gombe, we also pray and hope that the Ebenyi-A field will also experience another IFD," Sule said.
The governor said local communities should protect the project and the people working on the site. "As somebody who has worked in similar conditions, the relationship with the host community is extremely important," he said.
Recommended for you

Nigeria owes its energy company $6bn in fuel-subsidy debt