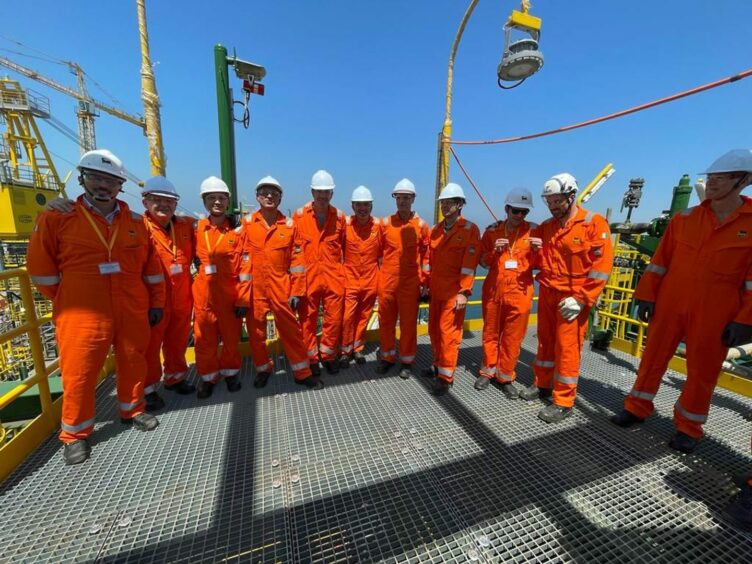 Baker Hughes has won a major contract in Cote d'Ivoire for the second phase of Eni's major Baleine project.
The work covers the supply of eight deepwater trees, three Aptara manifolds, a subsea production control system and flexible risers and jumpers. Baker Hughes said the deal unlocked "considerable growth potential in the country".
Baker Hughes executive vice president for oilfield services and equipment Maria Claudia Borras said the deal was "Africa's first development project with clear Scope 1 and 2 carbon reduction goals and will deliver innovative technology that will enhance the energy security" in Cote d'Ivoire.
"Ensuring that energy is locally available is an increasingly profound challenge, and we applaud the efforts of Eni and companies like it to shape an abundant energy future for Africa. We are proud of the confidence placed in us to accelerate the execution of this important project."
Baker Hughes said the equipment it supplies would provide "efficiency and cost-effectiveness under demanding conditions".
They have a modular design, reducing lead times, which improves the project's economic feasibility, the company said.
The first phase on Baleine is due to start up this year, using the Firenze FPSO. This left Dubai in April and is offshore Cote d'Ivoire now.
Phase 2 will involve the use of an existing FPSO. Production is due to start by the end of 2024. This will allow Eni to export oil, while it will send gas onshore via a pipeline to power plants.
The Voyageur Spirit FPSO left Scotland in April, headed for Cote d'Ivoire and Phase 2 of Baleine.
Recommended for you

Ice signs up former Total block offshore Cote d'Ivoire