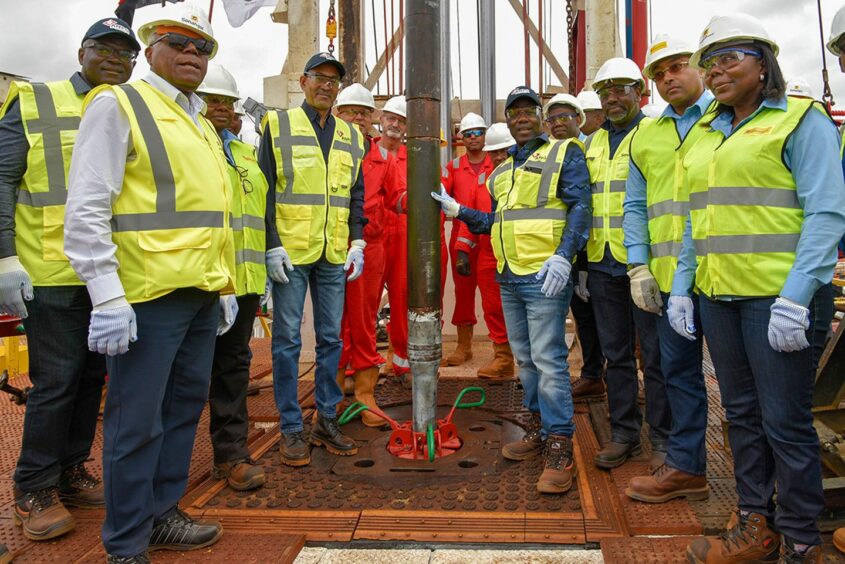 Sonangol has spudded its first well onshore in the Kwanza Basin, picking up on an area last drilled in 1996.
Agência Nacional de Petróleo, Gás e Biocombustíveis (ANPG) reported Sonangol had begun drilling on the Tobias-13 on September 1. The company is drilling the well in Block KON11, in Quissama.
Sonangol will drill the well to a depth of 700-800 metres, ANPG said, targeting a resource of 66 million barrels, according to the oil ministry. The company is the operator of the block with a 30% stake.
Brite's Oil and Gas has 25%, Grupo Simples has 20%, Atlas Petroleum Exploration 20% and Omega Risk Solutions 5%.
Minister of Mineral Resources, Oil and Gas Diamantino Azevedo attended the launch of work. Also present was ANPG head Paulino Jerónimo, Sonangol president Sebastião Gaspar Martins and the communal administrator of Cabo Ledo Clementina Palma.
ANPG described the spud as an "important milestone" with the resumption of work onshore in the Kwanza Basin. "This proves that we are indeed committed to getting the oil sector working, at all levels," said Jerónimo.
Sonangol E&P CEO Ricardo Van Deste said the well would test the potential in the Tobias field. He went on to say that results from the well would drive the development concept for the field.
Early production
Angola awarded Block KON11 in 2020. AIM-listed Corcel, which owns a 90% stake in Atlas Petroleum, says the plan is to use modern drilling and completion technology – potentially including horizontal drilling – to increase the oil in place.
Tobias produced 29mn barrels of oil, peaking at 17,500 barrels per day. Corcel estimates unproduced contingent oil at the field to be 65mn barrels. Of this amount, it would claim net resources of 11.7mn barrels.
The field could begin producing late in the second quarter of 2024, Corcel said. It also noted plans to acquire seismic in KON12 and KON16. It could drill the former, home of the Galinda redevelopment, in the fourth quarter of 2024.
"We are working in almost all inland basins where there is potential for the existence of hydrocarbons," said Minister Azevedo.
Angola is in the process of offering 12 onshore blocks to partners, with a licence round closing at the end of this month. ANPG is offering four blocks in the Lower Congo Basin and eight in the Kwanza: KON1, KON3, KON7, KON10, KON13, KON14, KON15 and KON19.
Recommended for you

Azule, Equinor sign PSA for Angola area