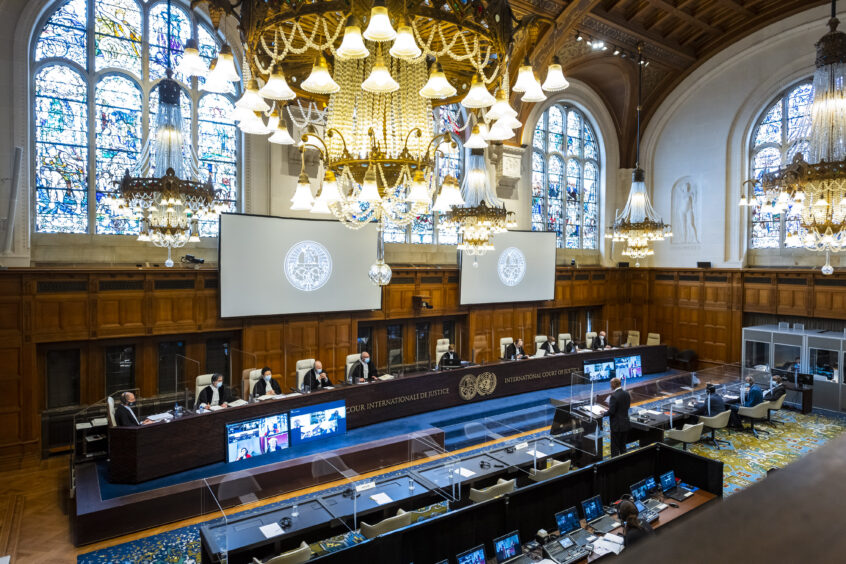 The International Court of Justice (ICJ) has found in favour of Somalia in a ruling on maritime boundaries in the Indian Ocean.
The ICJ ruling is binding and without appeal for Somalia and Kenya, it noted.
The unanimous ruling agreed that the boundary between the two states extended from the permanent boundary beacon (PB 29) and that it runs to a 12 nautical mile limit. On the next point, extending from the 12 mile point to the edge of the exclusive economic zone, 200 nautical miles out, the point was carried 10 votes to four.
The court also unanimously rejected allegations from Somalia that Kenya's conduct had violated international obligations.
Somalia had filed an objection with the ICJ in August 2014. Kenya opted to withdraw from the proceedings in March this year. The Kenyan Ministry of Foreign Affairs said the court had been procedurally unfair. As a result, it had "left doubt on whether substantive justice would be done".
However, both states had signed up to the United Nations Convention on the Law of the Sea (UNCLOS) in the 1980s.
Splitter
The two countries took different approaches on how to define the border line. Somalia said that no boundary existed and called for the ICJ to draw the line. Kenya claimed there was an agreement between the two countries.
Ultimately, the court agreed with Somalia that the country had not reached an agreement on the boundary. The ICJ did take into consideration agreements between the UK and Italy in 1927 and 1933.
Kenya has demarcated a number of blocks in its offshore.
The L29 and L30 blocks, covering 3,214 square km and 3,140 square km respectively, are open. The ICJ ruling may have an impact on the L21, L23 and L24 blocks, which cover around 25,000 square km. Eni holds these blocks via Eni E&P.
The Italian company declined to comment.
Somali President Mohamed Abdullahi Farmaajo will comment on the ruling shortly.
The country's Minister of Information Osman Dubbe welcomed the ruling. The success had come through "struggle and sacrifice", he said.
Finally we made it. Thanks to all great lawyers who represented Somalia on the International Court of Justice. 12th October, our national flag day will be another historic day for all Somalis. pic.twitter.com/L5ZF3JewB8

— Osman Dubbe (@OsmanDubbe) October 12, 2021
Recommended for you

Brothers fighting fraud charges from India are flourishing in Nigeria