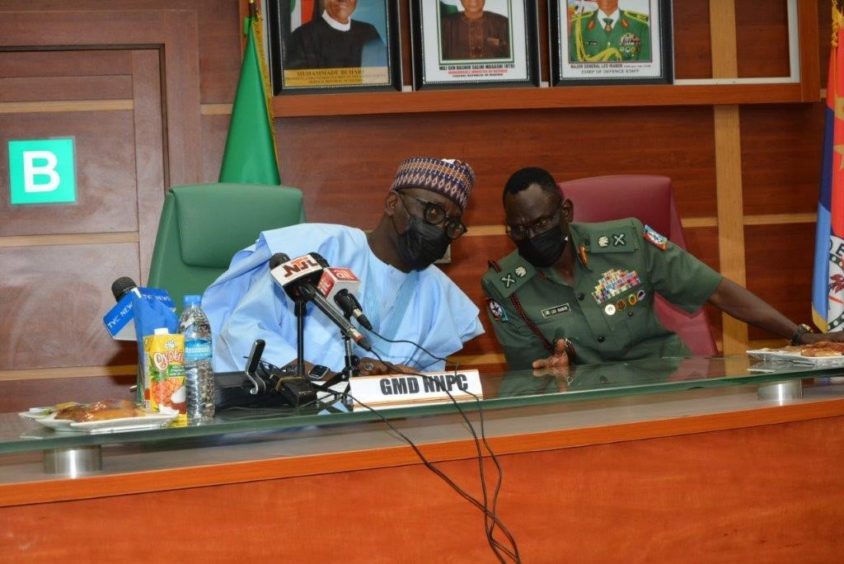 The Nigerian military has committed to providing "maximum security" for the country's oil and gas assets.
Discussions around insecurity in Nigeria's offshore have been mounting, but there are also onshore difficulties.
Nigeria's Chief of Defence Staff Lucky Irabor visited Nigerian National Petroleum Corp.'s (NNPC) headquarters in Abuja on February 24.
Irabor said the military would work with NNPC to protect its assets.
"It is my intention to co-operate maximally with you and to give necessary instructions to all officers in the Armed Forces given that our existence, economically, rests almost solely on the NNPC, and to that extent, we must do everything possible to give you everything that you require," the CDS stated.
"We have two sets of losses, one coming from our products and the other coming from crude oil. In terms of crude losses, it is still going on. On average, we are losing 200,000 barrels of crude every day," NNPC head Mallam Kyari said.
Security agencies have cut petroleum products theft from the System 2B pipeline, he continued. That system covers Atlas Cove, Mosimi, Ibadan and Ilorin.
Theft from System 2B saw 291 million litres of products lost in 2019 and another 56 million litres in the first four months of 2020.
Irabor was appointed to his post at the end of January. The security forces have been criticised for struggling to overcome Boko Haram and also for a role in repressing protests in November.
Security forces have made progress in tackling vandalism under Operation Awatse. NNPC has supported these efforts around System 2B through the supply of vehicles.
Piracy
Nigerian Minister of State for Petroleum Resources Timipre Sylva visited Equatorial Guinea at the end of last week. He held talks with his Equatorial Guinea counterpart Gabriel Mbaga Obiang Lima.
The two sides talked about the potential for cross-border co-operation on energy, with Nigeria potentially supplying gas to Equatorial Guinea.
Sylva and Obiang Lima also talked about tackling piracy, describing this as "a major concern for energy infrastructure".
Nigerian Transport Minister Rotimi Amaechi reiterated plans to Bloomberg last week about investing $195 million in offshore security apparatus. The country will spend the money over three years, he said, under the Deep Blue project.
Nigeria recently shutdown the Secure Anchorage Area (SAA) provided by Ocean Marine Solutions off Lagos. This zone offered protection to vessels – at a price.
Amaechi said Nigeria was capable of providing protection for ships without needing private companies to profit.