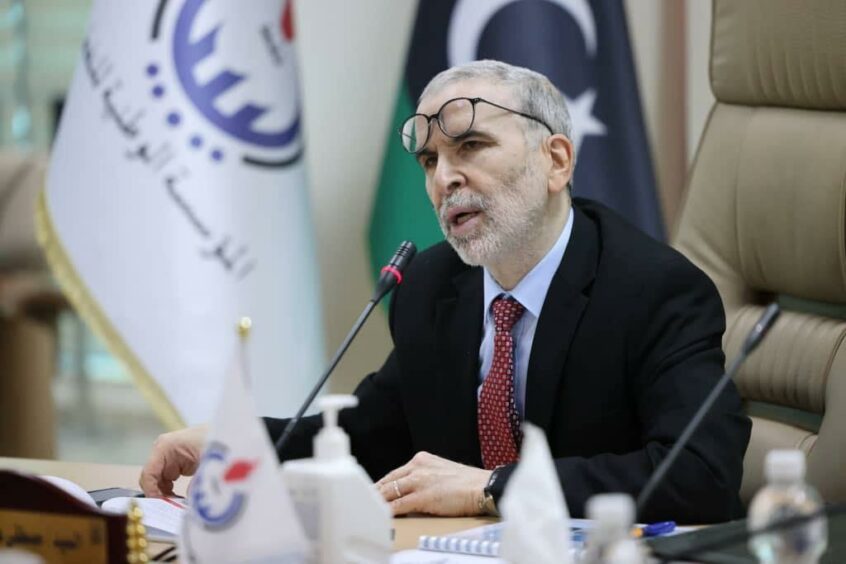 Libyan production has dipped below 1 million barrels per day following the latest pipeline stoppage by "suspicious gangs".
National Oil Corp. (NOC) has announced the shut in of the Sharara and El Feel fields. This reduces production by 330,000 barrels per day.
"We have been informed that a group of suspicious gangs led by Mohammed Al-Bashir Al-Garj shut down the pumping valves of crude, thus making it impossible to fulfil our commitments regarding refined products in the oil market," NOC chairman Mustafa Sanalla said.
As a result, the company has had to declare force majeure.
Sanalla went on to say "hidden hands" were "aiming to drag the country into chaos. A communication has been submitted to the Public Prosecutor's Office to take deterrent and targeted measures to identify the planners, executors and beneficiaries behind this criminal act of theft and sabotage."
The stoppage at a time when oil prices are so high made the stoppage even more unfortunate. Those who carried out such action, he said, must be prosecuted.
Stopping the two fields costs the Libyan people 160 million dinars ($34.4mn) per day. NOC reported revenues in December of $1.99 billion.
The disruption at Sharara and El Feel comes after bad weather disrupted exports. NOC reported problems at the Brega, Es Sider, Zawiya and Ras Lanuf terminals.
Two prime ministers, one oil minister
Libya's political outlook has taken a turn for the worse. The UK government, on March 4, noted "recent reports of violence, threats of violence, intimidation and kidnappings".
The country has rival governments. The east has appointed Fathi Bashagha as prime minister, swearing him in last week. Bashagha has chosen his own cabinet.
Meanwhile, the Government of National Unity backs Prime Minister Abdul Hamid Dbeibeh, who has refused to step down.
The United Nations is working on mediation in Libya in an effort to secure a peaceful transition. The focus has been on holding elections. The country had scheduled these for December 24, 2021, but the plan fell apart.
Verisk Maplecroft analyst Hamish Kinnear said Bashagha would need international backing to replace Dbeibah.
"Given that the Dbeibah government warned against any attempt to use force to occupy government buildings, there is now the prospect of inter-militia conflict in Tripoli as armed groups loyal to Bashagha and Dbeibah battle for control," Kinnear said.
He went on to note that Bashagha had not appointed his own oil minister. "This is likely an attempt by Bashagha to appeal" to NOC chairman Sanalla. The latter has "frequently clashed with the GNU oil minister installed by Dbeibah last March. In practice, however, a split government will make Sanalla's life harder, as he must resume his past practice of balancing one government off the other in an attempt to keep the NOC as a neutral institution."
Recommended for you

Minister says no to Eni's mega gas plan in Libya