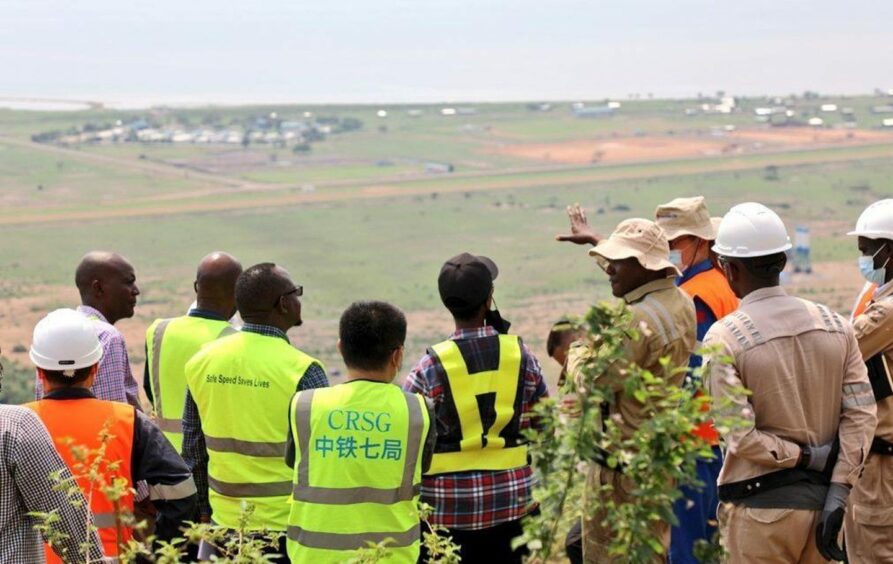 A French court has dismissed a duty of vigilance case against TotalEnergies over its activities in East Africa, but without addressing the core issues at the heart of the complaint.
The Paris Civil Court dismissed the case on "controversial procedural grounds", a statement from Amis de la Terre said.
The judges did not take a position on the NGOs' complaints about Total in Uganda and Tanzania. Instead, they rules that the claim was inadmissible because of variations between the original notice sent to the defendants and the current claims.
A Total representative acknowledged the decision from the Paris court. The company has "formally established a vigilance plan including the five items provided for by the vigilance law, [which is] sufficiently detailed to not be considered as summary", she said.
Amis de la Terre, Survie, AFIEGO, CRED, NAPE/Friends of the Earth Uganda and NAVODA filed the case.
The group had not substantially modified the claims, they said, only that they had "clarified their requests and arguments". They began the case in 2019. A number of courts have heard the arguments, including France's highest civil court.
To continue
AFIEGO director Dickens Kamugisha said the French decision was a huge disappointment. The "associations and affected communities in Uganda and Tanzania" had placed their hopes in French justice. "The human rights violations and environmental damage continue and are getting worse."
While the court found against them, the six organisations appear determined to continue their legal fight. "We will continue to work harder than ever in the courts and elsewhere", Kamugisha said.
Amis de la Terre senior campaigner Juliette Renaud said the French courts had missed an opportunity. They could have "put an end to the multiples violations taking place in Uganda and Tanzania".
Renaud called for prompt action from the French legal system. "Judicial delays are piling up, and every passing month is wasted time in putting an end to the serious human rights violations caused by Total's mega-oil project in Uganda and Tanzania, and preventing an environmental and climate disaster from occurring," she said.
The ruling has not prevented other claims from moving forward citing the duty of vigilance. A group of NGOs have filed a case against BNP Paribas and its continued financing of oil and gas projects. The group includes Amis de la Terre.