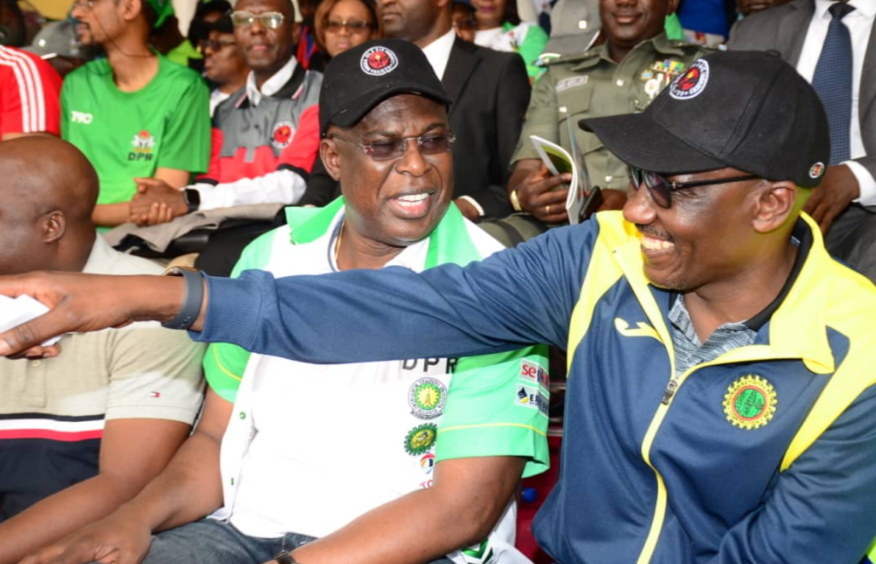 The gap between what Nigeria pays to import fuel and what it is sold at is unsustainable and must change, Nigerian National Petroleum Corp. (NNPC) head Mele Kyari has said.
NNPC is the only importer of premium motor spirit (PMS), Kyari said at a press conference.
"We are importing at the market price and selling at 162 naira ($0.42) per litre," Kyari said. The market price is 234 naira ($0.61) per litre, he said. Nigeria consumes around 60 million litres per day of PMS, Kyari said.
This suggests a shortfall of 129.6 billion naira ($340.2mn). In December, the country consumed 72mn litres per day. Assuming prices were the same, this would lead to a shortfall of 155.5bn naira ($408mn).
"Consumers are not paying for the full value of the PMS we are consuming. The difference is being carried by NNPC. We cannot continue to carry that on our books," Kyari said.
Kyari did not state when NNPC would shift to market prices for fuel.
This pricing disparity leads to illicit exports of Nigerian fuel throughout the West African region. "In some countries, Nigerian fuel is the primary fuel," the NNPC head said. "We are supplying almost everyone in West Africa."
Other companies will begin importing PMS once NNPC has completed the deregulation process. Oil marketing companies will also import supplies, reducing the burden on NNPC. This will bring an end to the current system of direct sale-direct purchase (DSDP).
Helping encourage new petroleum importers will be resolving the foreign exchange challenge, Kyari said.
Autogas alternative
Nigeria announced plans for full deregulation in 2020, although this sparked protests from various unions and civil society. This "prevented the eventual implementation" of market prices, he said.
The government is attempting to defuse this potential problem through its support for autogas, which will be priced at about half that of PMS.
The NNPC head went on to say the government was working to ensure that PMS price increases would "not hurt ordinary people".
Earlier in March, the Petroleum Products Pricing Regulatory Agency (PPPRA) said the guiding price for PMS was 212 naira ($0.56). The agency issued a follow up statement, clarifying this was not what consumers would actually pay at the pump.
The guiding price is "only indicative of current market trends", the PPPRA said. It does not "fix or announce prices", it continued.
Recommended for you

NNPC relaunches as independent operator in high-profile event