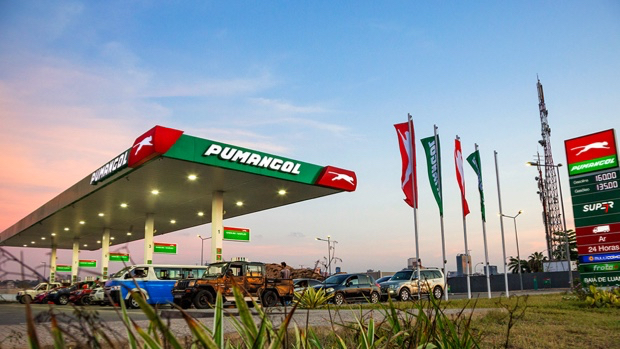 Trafigura and Sonangol are going their separate ways and dividing up Puma Energy, the downstream fuel supplier.
Trafigura and Sonangol will carry out a swap. The Angolan company will trade its stake in Puma for the marketing company's assets in the country.
Puma will carry out a rights issue to raise $500 million. The company approved the rights issue in February and it began on March 8.
The marketing company will use the proceeds to cover its 2018 term loan and accelerate its growth plans, the statement said.
Sonangol will gain the Pumangol retail network of 79 service stations, airport terminals and marine terminals. This includes the Terminal de Combustíveis da Pumangol em Luanda (TCPL) facility in Luanda Bay and it will also gain the Angobetumes company.
The state-owned Angolan company said the sale would allow it to skip participation in the rights issue. The sale will take six to eight months, it said, with a one-year transition period covering the Pumangol logo.
Trafigura will increase its stake in Puma to more than 90% as a result of the transactions, from 55.55%. The company is taking part in the rights issue, as are a small number of minority shareholders, it said. Subscribers will pay up on April 21.
Growth options
Puma will benefit from a stronger balance sheet, said the company's chairman René Médori. This will "stabilise the company's finances and underpin investment in our ambitious growth plans". The company will "build on the foundations developed over the past few years and accelerate capital investment to capture the growth opportunities we have identified".
Sonangol's chairman and CEO Gaspar Martins said the sale of its 31.78% stake in Puma and gaining local assets was a strategic objective.
"Today's news is important because the sale of Sonangol's holding in Puma Energy has been achieved through a structure that avoids Sonangol's participation in the recapitalisation efforts in Puma, and represents a solid step towards delivering the company's Privatisation Programme, while acquiring a business with valuable assets to its core business," Martins said.
Puma's CEO Emma Fitzgerald will leave immediately as part of the planned shift. The company's CFO Andrew Kemp will become interim CEO.
Trafigura reported in its 2020 results that Puma had made a $326 million loss and it had impaired $191mn of the downstream company's value.
Trafigura carried out a deal in March 2020 to buy Puma shares held by Cochan Holdings. Retired Angolan general Leopoldino Fragoso do Nascimento owns Cochan. The deal last year reduced Cochan's stake in Puma to less than 5%.