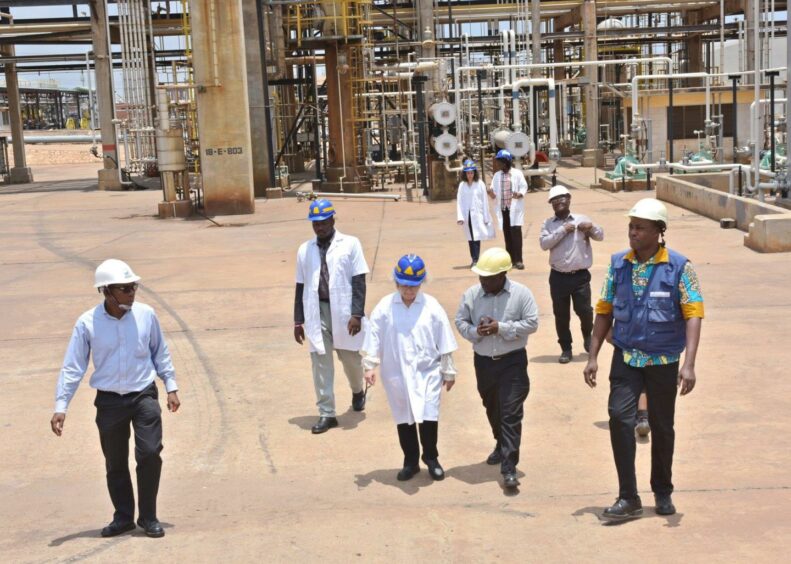 Ghana has waived sulphur specifications on locally produced vehicle fuels in order to keep its refineries functioning.
The National Petroleum Authority (NPA) said the waiver was effective immediately and would run until the end of 2024. As a result, local refineries can produce diesel and petrol with sulphur levels of not more than 1,500 ppm.
Imports, though, will continue to require a 50 ppm sulphur requirement.
The NPA said these rules came under the ECOWAS directive to harmonise specifications for automotive fuels.
The wavier will ensure "local refineries remain operational, whilst they introduce measures to meet the sulphur requirements" under the ECOWAS rules.
Fuel stations can sell these domestically produced fuels. Furthermore, companies can blend these fuels with imported products, as long as they do not exceed the 1,500 ppm level.
The NPA said the wavier would not result in any price differences.
Dealers must be able to demonstrate, if fuels have more than 50 ppm of sulphur, that the supply was from a local refinery. Otherwise they will be fined.
Ghana has only one refinery, at Tema, for now. However, it has set out plans for a new refining hub, although this has proved somewhat controversial. The 45,000 bpd Tema Oil Refinery (TOR) is not currently functional and there has been some discussion around replacing the plant.
Local reports have suggested a Chinese group is working on the Sentuo Oil Refinery in the country, but there is little information available.
ECOWAS has set the target of reducing fuel supplies to 50 ppm across the region by 2025. However, it has continued to offer waivers to local refiners.
The NPA suspended the Price Stabilisation and Recovery Levy on fuel in November 2021. It recently extended this decision until the end of January.