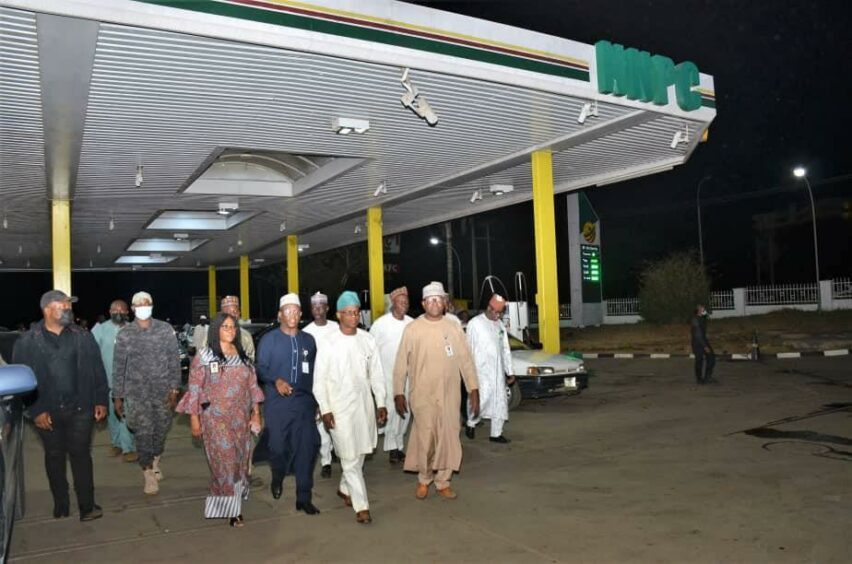 A Nigerian NGO has filed a lawsuit against Nigerian President Muhammadu Buhari over a string of alleged failures at the country's four refineries.
The government has spent 1.48 trillion naira ($3.6 billion) from 2015 to 2020. Despite this, throughput is essentially zero, Socio-Economic Rights and Accountability Project (SERAP) said, laying the blame at the president's feet.
The SERAP suit also named Attorney General Abubakar Malami.
Buhari, under the constitution, is required to ensure accountability, it said. The president is required to "weed out, expose, and punish allegations of corruption in the oil sector, and to ensure effective remedies for victims".
The NGO filed a suit at the Federal High Court in Lagos last week. It seeks to compel Buhari to "investigate the spending on Nigeria's refineries, and alleged mismanagement of public funds budgeted for maintaining the refineries since 1999".
The NGO said highly ranked public officials and executives at the Nigerian National Petroleum Corp. (NNPC) were "suspected of complicity in the allegations of corruption and mismanagement in the oil sector".
SERAP also called for Buhari to ensure the prosecution of those involved in importing and distributing "dirty fuel into Nigeria, and to identify and ensure access to justice and effective remedies to affected victims".
The NGO noted the recent importation of cargoes with too high levels of methanol. NNPC said it had imported the four cargoes of premium motor spirit (PMS) via its direct sales-direct purchase (DSDP) programme.
In a bid to ensure fuel supplies for Nigerians, the government has continued paying subsidies. It had planned to end this programme by June, but this has been dropped.
The Centre for Social Justice has calculated that the fuel subsidy costs Nigeria 10.1bn naira ($24 million) per day. Fuel subsidies, plus debt servicing, leaves the Nigerian government with little additional revenue.
Recommended for you

Buhari to launch northern Kolmani River development