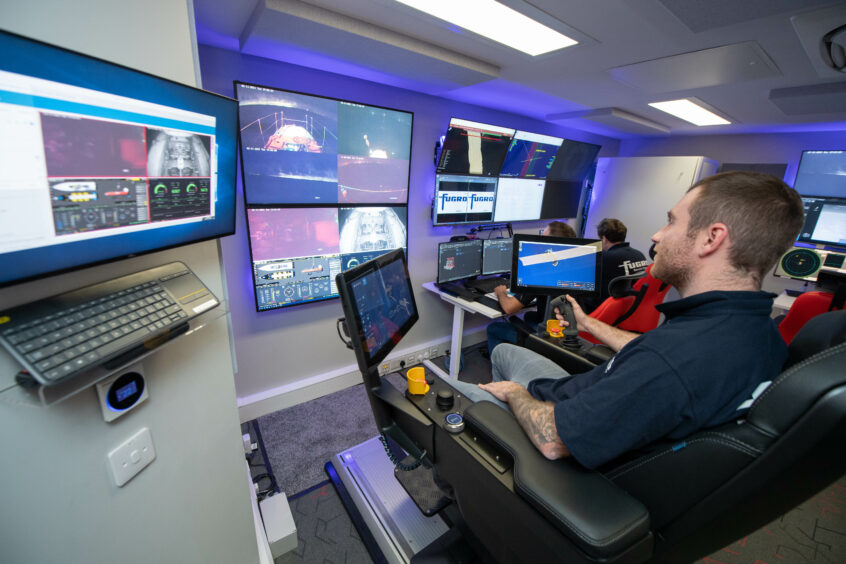 Fugro is transforming its business through a shift to remote and autonomous vessels, with the aim of accelerating decision making – while also cutting emissions.
"Everyone talks about uncrewed surface vessels [USVs] and innovation but what is most important to our clients is the data, advice and the insight on their offshore assets," Fugro director for remote operations for Europe and Africa Alastair McKie said.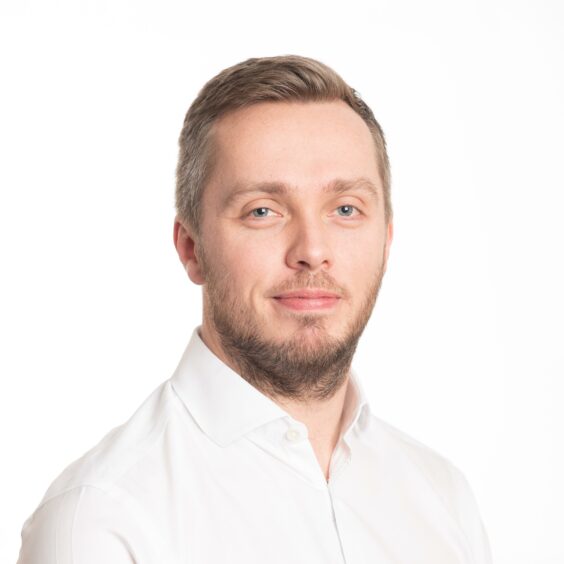 Uncrewed vessels are part of Fugro's remote offering, McKie said, "but it's the intelligence that we provide, which is based on years and years of experience, that clients value".
Acquiring survey data with an uncrewed vessel constantly in contact with land provides information faster and minimises downtime.
"We can provide information faster and connect with experts all over the world far quicker. We can generate real time geo-data for clients, whether that's the seabed, an offshore structure or a pipeline," McKie said.
Curbing emissions
Along with providing real-time data and improving business processes, the move towards remote operations has additional benefits. Uncrewed vessels require less fuel and reduce the need for workers to operate in often remote and dangerous offshore locations.
Traditional vessels may be 80-100 metres long, in order to provide living space for workers and equipment. Uncrewed vessels are much smaller, 12-18 metres. In comparison to the 7 tonnes per day of fuel that traditional DP2 vessels would consume, the new robotic vessels would consume "litres of fuel", McKie said, a reduction of 95%.
A project this year for Woodside Energy offshore Australia saw Fugro's first Blue Essence USV in action. The 12-metre USV, is fitted with an electric remotely operated vehicle (eROV), Blue Volta, and carried out an inspection of three trunklines.
The USV consumed only 3,300 litres of diesel during its month-long project, reducing CO2 emissions by 97% compared to a traditional vessel.
Fugro plans to launch a larger class vessel, the 18-metre Blue Eclipse, in 2022.
Reducing fuel consumption will also help achieve their environmental aspirations. Fugro has set the target of carbon neutrality by 2035. Of the company's emissions, 75-85% comes from vessels. "One way to achieve net zero is to do more with less," McKie said.
Tackling emissions will also factor into oil companies' targets. Survey vessels' emissions would fall under scope 1.
There are health benefits beyond reducing emissions.
Onshoring
"Removing the crew from offshore doesn't mean we don't need people. Rather it has the potential to allow them to work more efficiently and in a safer environment onshore. The world doesn't need people to be offshore if they're just looking at screens all day – and there's a lot of screens on a boat," McKie said.
Working offshore exposes people to hazards, both physical and mental.
The Fugro executive noted that there were clear benefits for people to be able to go home at the end of the day, rather than working on a vessel in the middle of the ocean. "It's good for your mental health to be able to switch off, to go home, to see your friends and family, to go for a walk."
Shifting to smaller vessels also means the company can use alternative ports, which may be quieter and more economical.
The key infrastructure for uncrewed vessels are the remote operating centres (ROCs).
"The ROC becomes a mission critical facility, it's not just a room with lots of screens. They're designed like vessels, with multiple options for power systems, communications, emergency procedures – just like being offshore," McKie said.
Fugro can operate its vessels via ROCs from around the world. Control can be handed from centre to centre, he noted, providing additional redundancy.
Local presence, global reach
The company has nine global ROCs, with the Aberdeen ROC responsible for Africa.
Using uncrewed vessels in Africa can be a particularly effective way of operating. Moving people around can be a challenge, given security issues. It also means fewer people having to work in sometimes extreme and potentially hazardous offshore environments.
Furthermore, there is not the same volume of vessels available for surveys in Africa as there are in other parts of the world, such as Europe.
"Clients may have a requirement for a vessel but can't meet it. With an uncrewed fleet, we can react faster," the Fugro executive said. The company plans to have USVs stationed around the world. Furthermore, given their smaller size, they can be moved around the world easier in containers.
"The USVs have the ability to transit by sea, but some of the smaller ones can go on the back of a truck. We are also looking at additional options, such as parent vessels. We're flexible."
Local content is a requirement in a number of African states, with countries eager to ensure benefits are felt locally. Fugro has offices and teams in place, McKie said.
"Local content comes from using our teams in country, we then embed them into remote operating facilities. We can easily connect a ROC to an office in Luanda, for instance," he said.
Autonomous operations are gaining ground, with more acceptance from operators and significant benefits for those involved. For Fugro, the signs are that it will continue moving in this direction with increased integration of remote technology and robotics.
In August, the Geo-data company announced an airborne lidar bathymetry (ALB) system, which it can mount on an uncrewed aerial system (UAS).