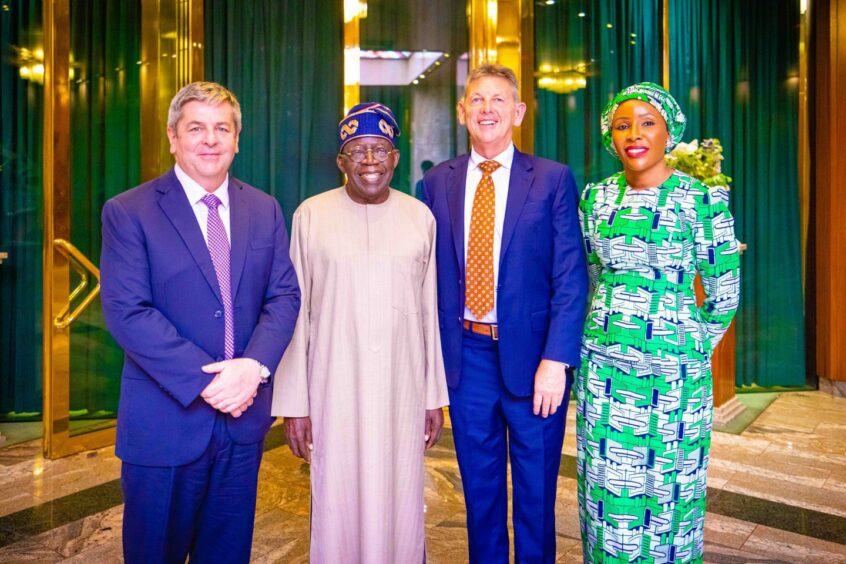 ExxonMobil (NYSE:XOM) has issued a tender in Nigeria for two deepwater mobile offshore drilling units, for as much as five years.
Esso Exploration and Production Nigeria, in a report filed on NIPEX, said it was seeking companies to provide the two drilling units and associated services. These include solid control, rig positioning, subsea metrology, ROV and cementing unit and pumping services.
The closing date to qualify for the tender is September 13. Exxon said the anticipated contract term is three years, with an option for another two.
The rigs will carry out drilling, completion, testing, temporary abandonment and workovers, in water depths from 600 to 1,800 metres.
It intends to use the rig on licences it holds under production-sharing contracts (PSCs) with Nigerian National Petroleum Corp. (NNPC).
Esso is the operator of four areas offshore Nigeria: OMLs 133, 138, 139, 154.
Recently, the company issued a tender for companies to provide subsea wellhead systems and installation services to support drilling. It highlighted OML 139 and 154 in this tender, which closes on September 6. This will run for three years with an option for another two.
Another tender called for the provision of oil country tubular goods (OCTG) and services, in the same licences and with the same duration. This OCTG tender closed on August 8.
Exxon announced the Owowo discovery in October 2016. At the time, the company said the find held between 500 million and 1 billion barrels of oil. The field is in OML 139 and OML 154.
The Owowo project may produce 180,000 bpd, with Exxon holding a 27% stake.
Welligence vice president Obo Idornigie said partners in Owowo were planning to tie the field back to Usan FPSO, which is underutilised.
NNPC records field development planning at Owowo to be complete, with partners aiming for FEED and contracting in 2024, he said.
"This is encouraging news, but projects like Bonga SW and Preowei have also had a number of false starts. Let's hope Owowo can buck the trend."
PIA changes
Nigerian Upstream Investment Services (NUIS) Bala Wunti, speaking in July, talked about progress on Owowo.
Exxon has "unfreezed" Owowo, Wunti said, as a result of the Petroleum Investment Act (PIA) and changes to the PSC structure.
A note from S&P Global last year highlighted the impact of the PIA on deepwater projects. The changes have increased Owowo's net present value (NPV) by more than 200%, it said, to more than $3.5 billion.
The Erha field is in OML 133, while Usan is in OML 138. Exxon's Nigerian volumes have been declining over recent years. In 2020, production was 150,000 barrels per day of liquids. By 2023, this had fallen to 123,000 bpd.
President Bola Tinubu hosted two Exxon executives, head of upstream Liam Mallon and Esso Exploration and Production Nigeria vice chair Adesua Dozie, in June, shortly after his inauguration. The presidency said the talks focused on securing the "collaboration of critical players in the oil sector towards ensuring stability, transparency and fair competition in the sector".
Recommended for you

Nigeria to struggle in growth plans, Westwood warns