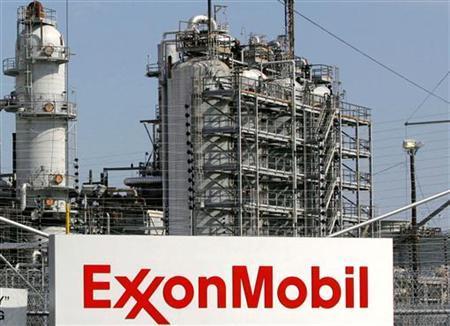 ExxonMobil could be facing fines running to millions of dollars after federal appeals judges sided with environmental groups over pollution from its refinery in Baytown, in Texas.
Two groups, the Sierra Club and Environment Texas, filed a citizens' lawsuit against ExxonMobil's Baytown refinery over pollution violations in 2010.
After a civil trial two years ago, a federal judge in Houston said the company was not liable for any penalties despite evidence of thousands of pollution violations.
However, a federal appeals court has reviewed the case and overturned the judge's decision.
A unanimous three-judge appellate panel held that U.S. District Court Judge David Hittner "erred in [his] analysis of Exxon's liability" and "abused [his] discretion" by refusing to assess a civil penalty for Exxon's thousands of admitted violations of the law.
"This is huge news. We took on the world's biggest energy company," said Luke Metzger with Environment Texas, told local reporters in front of the federal courthouse in downtown Houston. "We think this is great news for anyone downwind of polluting facilities."
"The appeals court ruling confirms that even the world's most powerful corporations must be held accountable when they violate our environmental and public health laws," he added.
This is welcome news for the tens of thousands of people who live downwind of Exxon's Baytown complex, the largest manufacturing facility in the country," added Dr Neil Carman, of the Sierra Club's Lone Star Chapter and a former inspector at the Texas Commission on Environmental Quality.
The Baytown Complex experienced nearly 4,000 illegal "upset" events during the eight-year period covered by the lawsuit, an average of more than one a day.
The refinery is the nation's largest.
In an email to local radio station News 88.7, ExxonMobil said it's still considering its options but said it remains confident it can resolve the dispute consistent with "the court's findings that the Baytown Complex has operated reasonably and in good faith."
One issue the appeals court addressed was whether ExxonMobil had tried to manufacture "good faith" by working with state environmental regulators on a deal to do four, environmental improvement projects.
The agreement with the Texas Commission on Environmental Quality (TCEQ) apparently was sought by ExxonMobil after the environmental groups filed suit in 2010.
The appeal court judges said in their opinion: "We think it is possible that the agreement between Exxon and the TCEQ is a sterling example of regulatory capture at its worst; however, it is also entirely possible that Exxon's explanation for pursuing the agreement—that it wanted more "certainty" in enforcement—is valid and that the company did want to take good-faith steps towards reducing future compliance issues."