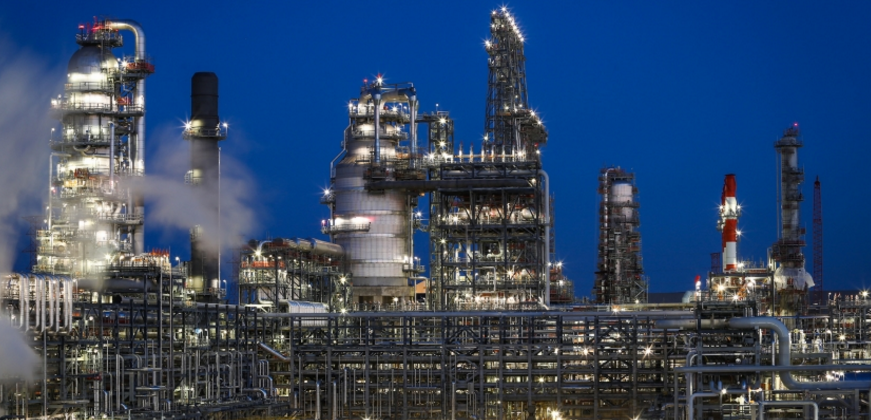 There's a terminal on Louisiana's coastline that seemingly everyone in the U.S. natural gas market is watching closely.
Cheniere Energy Inc.'s Sabine Pass complex, which liquefies U.S. shale gas for export, is scheduled to shut some time this month for four weeks of maintenance, threatening to trap supplies in a market that's already been overwhelmed by a glut. Traders shorted the spot market, betting that the outage would send prices plunging. The only problem: The terminal has yet to show signs of shutting down.
Now those who bet the work would've started by now have been caught short, leading to a rally in prices at the U.S. benchmark Henry Hub as they scramble to cover, according to Kyle Cooper, director of research with IAF Advisors in Houston.
The exports from Cheniere's terminal have served as one of the few bright spots for the U.S. gas market. Prices at the hub have plunged 60 percent over the past eight years amid a flood of supply from shale formations.
"Why you are seeing relatively strong Henry Hub is because you had people short, so they had to go into the market and buy that back," Cooper said by phone. "Once the maintenance actually starts you are going to see weakness in cash because those molecules are going to have to find another home."
The idea of an early September shutdown of the first liquefied natural gas export terminal for shale was supported by signs that gas deliveries to the site had dropped by about half in the last week of August. But instead of continuing to fall, Cheniere's gas demand bounced back to reach a record this week, forcing some traders to buy gas in the physical market.
'In Planning'
"We are in planning and preparation" for the work, Cheniere Chief Executive Officer Jack Fusco said in a Sept. 6 interview in New York, declining to give a start date. "We are going to make extra, extra certain we have all the parts that we need, all of the people assembled and that we are ready to go before we turn that money machine off."
Genscape Inc., a data provider that has cameras pointed at Sabine Pass, said Friday it expects Cheniere will start maintenance at the terminal around Sept. 15 to Sept. 19. That's because a vessel is on its way to the terminal and it will take Cheniere several days to refill storage tanks.
Cheniere didn't immediately respond to a phone call and e-mail seeking comment.
Recommended for you

Sri Lanka seeks to attract deep-water investors for Mannar gas discoveries