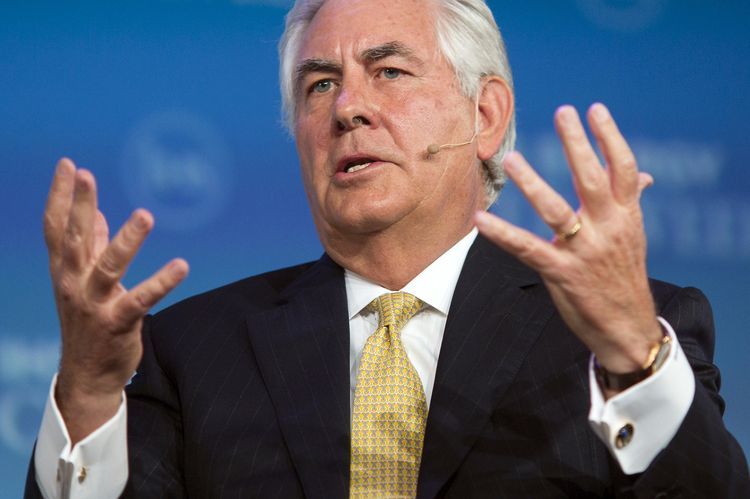 Exxon Mobil Corp. may have lost as much as a year's worth of emails that former chief executive officer Rex Tillerson used to discuss climate change risks and other sensitive issues under the alias 'Wayne Tracker,' a lawyer for New York state has told a judge.
Tillerson, now US secretary of state, used the pseudonym account for communicating with company board members, according to New York Attorney General Eric Schneiderman.
Schneiderman is investigating whether the Irving, Texas-based company broke state law by misleading investors for years about the possible impact of the Earth's warming on its business.
John Oleske, a senior enforcement lawyer for New York, cited the missing emails at a hearing in Manhattan Wednesday to bolster his claim that Exxon is failing to comply with a subpoena in the case despite turning over more than 2 million pages of documents. In court, Oleske described Exxon's admission of missing emails as a "bombshell".
Oleske said in a court filing before the hearing: "Exxon concedes that it failed to preserve all documents from an alias email account used by Rex Tillerson."
"Exxon's conduct outside this court reflects a pattern of stonewalling and disingenuousness."
Both parties agreed to discuss possible ways, if any, to recover emails that may have been lost and report back to the court by March 31.
Document Search
The attorney general has asked Exxon to turn over relevant emails from the alias account and produce management documents from dozens of additional sources. While New York said Exxon lost as much as a year's worth of emails, a company document submitted to the court said a year of emails was originally missing, but nine months worth may have subsequently been recovered.
Alan Jeffers, an Exxon spokesman, said in a statement that the company's ability to produce requested documents won't be "significantly impacted" by the missing emails and that "many" of those emails were recovered from other accounts.
Exxon said in court filings before the hearing that Schneiderman is exaggerating the potential loss of relevant documents. The company said it's investigating whether the technology it used for placing a "litigation hold" on Tillerson's emails may have been configured improperly.
The issue that affected the Wayne Tracker account was an "isolated occurrence" that resulted from the standard configurations of Exxon's Microsoft Exchange system, the company said.
New York's claim marks the latest email-handling matter to make headlines, from Hillary Clinton using a private email server as Secretary of State to more-recent revelations that Vice President Mike Pence used a private email account to conduct some official business as governor of Indiana. Neither of those instances involved an alias.
Schneiderman's request is part of protracted legal dispute in which the attorneys general of New York and Massachusetts are investigating whether Exxon knew about the threat of climate change to its business for decades without telling investors. Exxon has been trying without success to upend the investigations through a lawsuit against them in federal court in Texas — an effort backed by House Republicans.
Schneiderman said the Wayne Tracker email account was discovered by his team by chance while reviewing other Exxon documents.
Oleske, New York's attorney, told the judge that the number of email accounts to be searched should be expanded to include some executive assistants at Exxon. That's because the Wayne Tracker email account was discovered in an email chain from one of the assistants, a printout of which Oleske showed the judge.
Tillerson, whose middle name is Wayne, employed the account from at least 2008 through 2015, according to Schneiderman.
In the period of the missing emails in 2014 and 2015, Exxon and OAO Rosneft, Russia's state oil company, halted drilling on a $700 million offshore oil well intended as the partnership's first step in unlocking billions of barrels of crude in the remote Arctic. Days earlier, the U.S and European Union had barred companies from helping Russia exploit fields as part of sanctions meant to punish Russia for escalating tensions in Ukraine.
Exxon won a two-week reprieve before stopping the project after Tillerson and other officials told the U.S government that an immediate shutdown would harm the environment.
Jeffers, the Exxon spokesman, said in an email:"That would not have been covered by the subpoena from the New York attorney general."
Exxon's critics have pounced on Tillerson's Wayne Tracker alias and the apparent loss of some emails to suggest Exxon is hiding something.
arroll Muffett, president of the Center for International Environmental Law, said in a statement: "The loss of high-level communications directly relevant to climate risk adds to mounting evidence that the company engaged in a decades-long—and apparently ongoing—patternof concealment, deception, and potential fraud on climate change."
Recommended for you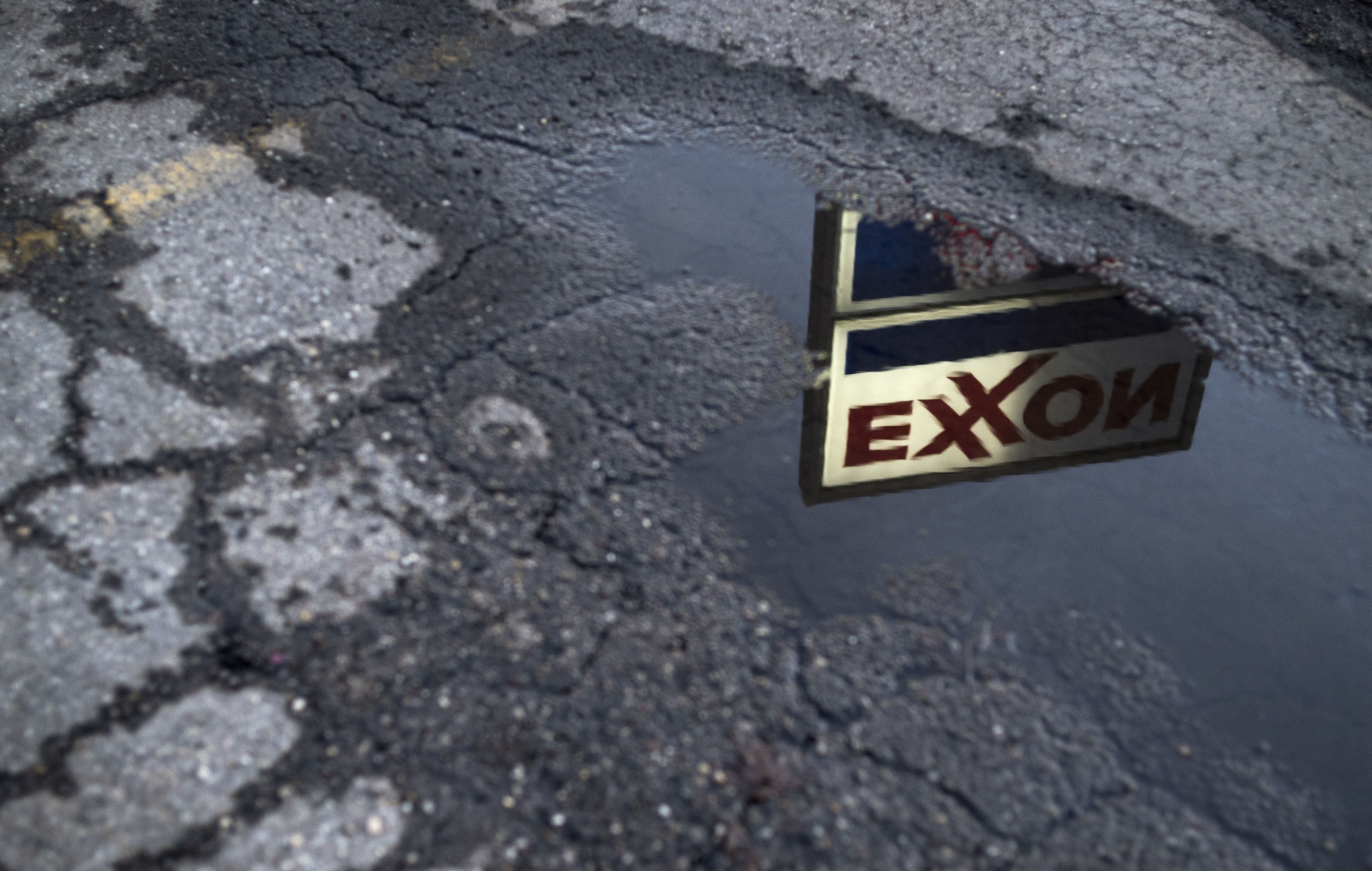 ExxonMobil: Oil giant knew about climate change in 1970s as it sowed doubt