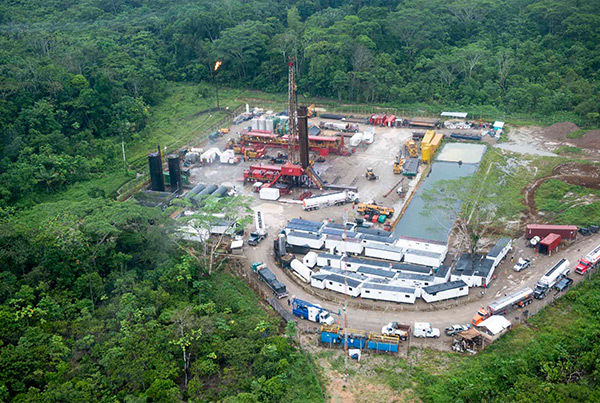 Oil explorer and producer Amerisur Resources has started commercial production from its Platanillo-22 well in Colombia.
London-listed Amerisur said the well had been tested at 613 barrels of oil per day, well ahead of pre-drill expectations.
Oil is now being produced ahead of export via the OBA system.
The company also upgraded its recoverable reserves estimate for the field to 7.82million barrels of oil from 1.4million.
Furthermore, it expects the Serinco D-10 rig to start drilling the Platanillo-21 well in the next few days.
Amerisur chief executive John Wardle said: "Our production expectations of Platanillo-22 have been exceeded by the testing results from the perforated interval, with further pay available in the well to exploit in the future.
"The important discovery that the oil water contact is deeper than the main field is very good news indeed, and we look forward to confirming the magnitude of the increase in reserves this creates as operations continue.
"This result will lead us to drill further wells from Pad 2N than previously envisaged, and we are currently planning the drilling of a third well from Pad 2N."
Recommended for you
X

Russia to support prolonged oil output cuts