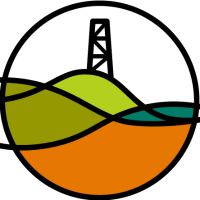 US based Diversified Gas & Oil PLC (AIM: DGOC) plans to acquire Titan Energy's assets in the Appalachian Basin.
The assets are spread across the states of Ohio, Pennsylvania, southern New York and northeast Tennessee.
The addition of the wells across DGO's portfolio has been hailed as "transformational" for the firm as it will triple DGO's gross gas production, to approximately 104,200 Mcfd, and will increase gross oil production by 69% to approximately 930 bopd.
The cash consideration for the deal is f $84.2 million to be funded through a new term debt facility and a proposed placing of new ordinary shares raising a minimum of $20 million.
Chief executive officer Rusty Hutson said: "This transformational deal for DGO will materially increase the scale of our portfolio within the Appalachian Basin, taking up further acreage in the states of Ohio and Pennsylvania and entering southern New York and northeast Tennessee.
"The proposed transaction highlights the strength of our business model in that we are able to acquire complementary assets in a proven, stable and low-risk environment at compelling valuation metrics.
"We believe that this deal will deliver significant benefits to our shareholders in the form of increased cash flow, proven developed reserves and acreage for future development opportunities whilst also supporting our dividend policy and enabling us to consider additional opportunities that we see within our region of focus."
The acquisition will constitute a reverse takeover in accordance with Rule 14 of the AIM Rules for Companies and is subject to approval by DGO shareholders.
Accordingly, the Company's ordinary shares have been suspended from trading on AIM with immediate effect and will remain suspended until a new AIM admission document has been published.