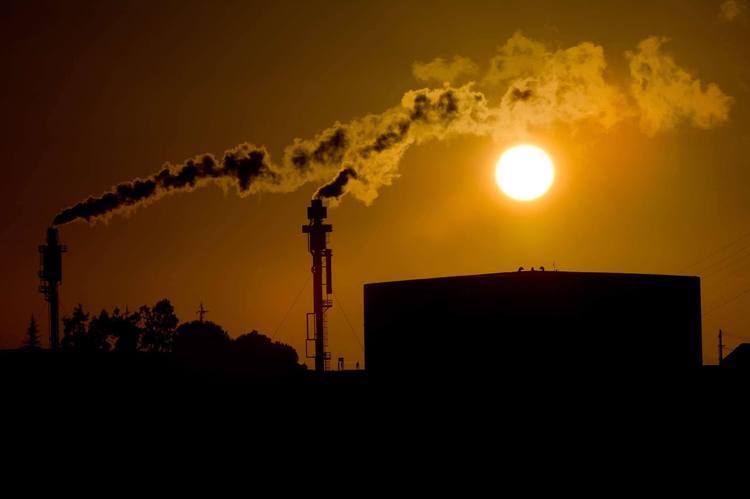 President Donald Trump's decision to pull the US out of the Paris climate accord will prove only a temporary setback to reducing greenhouse gas emissions because "disaster still looms" unless the world moves urgently on the issue, California governor Jerry Brown has said.
Speaking during a clean energy conference in Beijing, he said China, European countries and US state governors will for now fill the gap left by the federal government's move to abdicate leadership on the issue.
"Nobody can stay on the sidelines. We can't afford any dropouts in the tremendous human challenge to make the transition to a sustainable future," Mr Brown said.
"Disaster still looms and we've got to make the turn."
Mr Trump's decision to leave the Paris accord has drawn heavy criticism within the US and internationally, including in China.
The president argued the deal favours emerging economies such as China and India at the expense of US workers.
Without mentioning Mr Trump by name, Mr Brown told attendees at a forum on electric vehicles that "there are still people in powerful places who are resisting reality, who are resisting the obvious science that we know governs our lives".
Later, when asked what could prompt the US to return to the forefront of climate change efforts, he replied: "Science, facts, the world, the marketplace."
Mr Brown and Chinese science and technology minister Wan Gang signed an agreement on behalf of their respective governments calling for greater collaboration on countering climate change.
Mr Wan did not publicly address Mr Trump's move on the accord, which has been ratified by almost 150 countries.
Mr Brown has signed similar collaboration agreements over the past several days with leaders in two Chinese provinces, Jiangsu and Sichuan.
The US has long been a leader in the clean energy arena, driving innovations in electric cars, renewable power and other sectors of the industry.
California, with the largest economy of any US state, as well as some of the strictest climate controls, has been at the forefront of the sector.
Although China has in recent years overtaken the US as the world leader in renewable power development, it has struggled to integrate its sprawling wind and solar facilities into an electricity grid still dominated by coal-fuelled power plants.
At the same time, Chinese leaders face growing public pressure at home to reduce the health-damaging smog that blankets many urban areas.
The government has pledged greenhouse gas emissions will peak no later than 2030 under the Paris pact, and then start to fall.
It has cancelled the planned construction of more than 100 new coal-fired power plants and plans to invest at least £280 billion in green energy projects by the end of the decade.
Its consumption of coal fell in 2016 for a third consecutive year, and it could meet its 2030 target a decade early.
US Energy Secretary Rick Perry is also due to attend this week's energy meeting in Beijing. Observers say delegates from other countries will be listening closely to the former Texas governor to gauge how Trump administration policies will shape global energy trends.
Mr Trump is a strong advocate of boosting US fossil fuel industries, in particular coal mining, which suffered a steep decline in production during the tenure of former President Barack Obama.
Recommended for you

COP26 Scorecard: Here's what you need to know