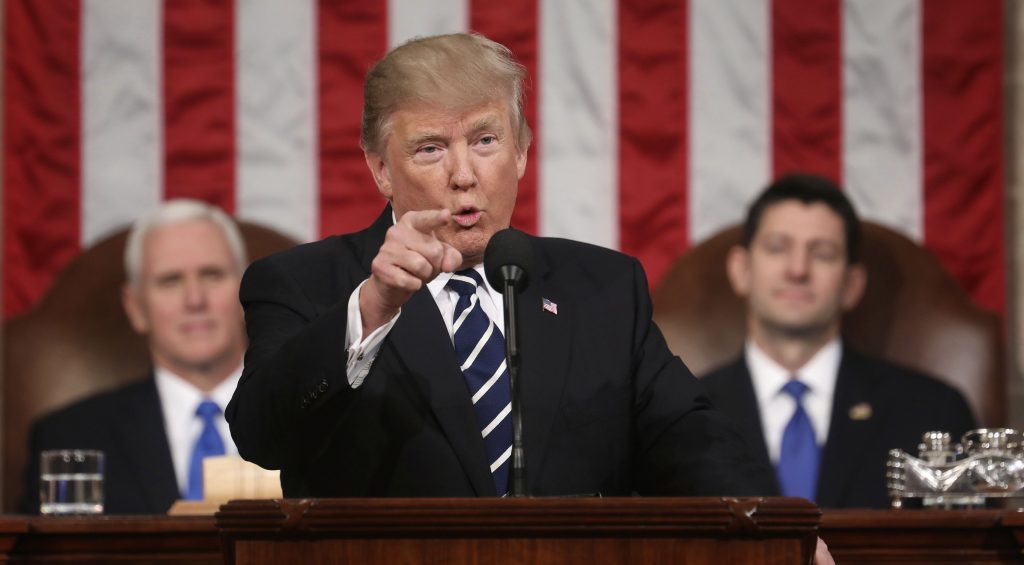 President Donald Trump is expected to visit two Texas cities for updates on the devastating flooding that has paralysed the region in the aftermath of Hurricane Harvey.
The White House announced that the president and first lady Melania Trump will depart on Tuesday morning for Corpus Christi, where they will receive a briefing on relief efforts by local leaders and relief organisations.
The couple will then head to Austin for a tour of the Texas Department of Public Safety's Emergency Operations Centre.
The trip will conclude with a briefing there from state leaders.
His administration has assured Congress that the 3 billion dollar (£2.32 billion) balance in the Federal Emergency Management Agency's disaster fund is enough to handle immediate needs, such as debris removal and temporary shelter for displaced residents.
Meanwhile, six members of a family are feared dead as a huge storm continued to batter Texas with the authorities warning that the worst might be yet to come.
The storm has been blamed for three confirmed deaths and paralysed most of Houston, the fourth-largest city in the United States, after four consecutive days of heavy rain.
Harvey was the fiercest hurricane to hit the US in 13 years, generating an amount of rain that would normally be seen only once in more than 1,000 years.
It has now been downgraded to a tropical storm, but continues to cause chaos after depositing more than 30 inches of rain in some places, with another 24 inches expected.
Virginia Saldivar of Houston said she presumes six members of her family, including four of her grandchildren, have died after their van sank into Greens Bayou in the east of the city.
She said her brother-in-law, Samuel Saldivar, was driving the van on Sunday, trying to get his parents and her four grandchildren to safety.
He was crossing a bridge when a strong current in the floodwaters took the van, and it pitched forwards over the bridge into a bayou.
Mr Saldivar was able to climb out of a window and urged the children, siblings aged six to 16, to escape through the back door, but they could not.
Virginia Saldivar said: "I'm just hoping we find the bodies."
Houston emergency officials say they cannot confirm the deaths.
Recommended for you
X

Expat Scottish businessman hails heroics of fellow Houstonians