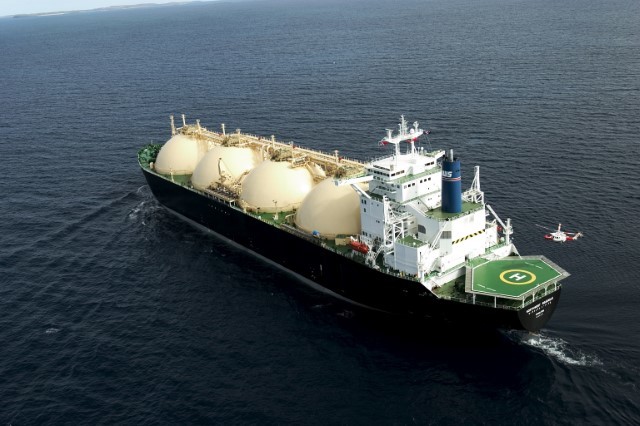 Engineering giant Wood has won a $12 million design contract for the world's first offshore liquefied natural gas (LNG) platform.
The project will involve finalising the blueprint of the platform-based natural gas liquefaction and storage facility in the West Delta area of the Gulf of Mexico.
Chinese firm, the Honghua Group awarded the front-end engineering design (FEED) contract.
Wood's scope of work includes the onshore gas pre-treatment plant configuration and layouts, general utilities, feed gas processing and compression, and transportation and delivery via repurposed pipelines from the existing onshore facilities to the LNG facility 10 miles offshore.
Once complete in 2020, gas from the Texas Permian Basin will be transported to the offshore platform where it will be liquefied, stored and then exported globally.
Wood will compile and develop the necessary technical documentation for a Deep Water Port (DWP) permit application to United States Maritime Administration (MARAD).
This includes designing onshore, pipelines and offshore elements of the facility in sufficient detail.
Wood will update and complete the preliminary design of the full offshore gas liquefaction facility.
The facility will be designed to produce up to 4.2 million tonnes per year of LNG and to store 300,000 cubic meters of LNG, which is enough to fill 120 Olympic-sized swimming pools.
Andrew Stewart, chief executive officer for Wood's asset solutions Americas business, said: "We are very excited to be a part of this ingenious project.
"Our ability to provide innovative engineering design solutions highlights our global success in working with international partners. Wood's best-in-class planning, execution and delivery performance helps to assure our clients their projects will be successful."
The FEED is being conducted in collaboration with EnTX GasTek Global Ltd, Baker Hughes, a GE Company, and Braemar Technical Services (Braemar), the owner's engineer on the LNG 21 project.
Braemar is also leading the design and development of the unique FSP LNG storage system.