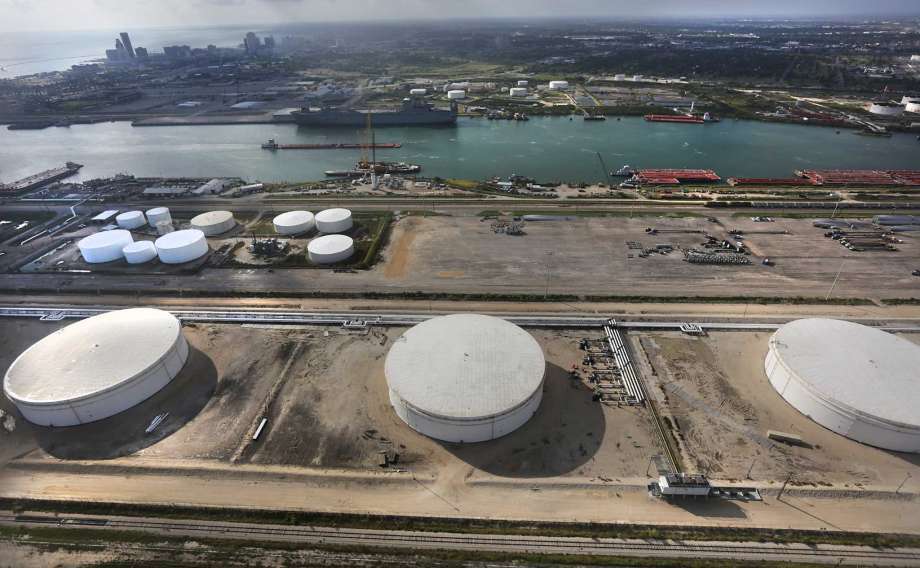 Houston-based Hilcorp Energy and international energy trader Vitol are teaming up to potentially build a new crude export terminal in Corpus Christi.
Corpus Christi and Houston are leading the way as the nation rapidly increases its exports of crude oil since Congress lifted the decades-old ban two years ago.
Hilcorp subsidiary Harvest Pipeline said it inked a deal with the Netherlands-based Vitol to explore the joint development of a major crude storage and export terminal at the Port of Corpus Christi.
"The agreement between Harvest Pipeline Company and Vitol is an extraordinary opportunity to help satisfy the growing need for export capacity along the Texas Gulf Coast," said Harvest President Sean Kolassa. "We are excited for the project to begin moving forward."
Harvest already owns a network of pipelines connecting South Texas' Eagle Ford shale to Corpus Christi. Vitol specializes in energy trading worldwide, including U.S. crude exports.
A slew of other pipeline companies also are proposing new crude pipelines connecting West Texas' booming Permian Basin to the Corpus area.
"Crude demand, particularly in emerging markets, continues to grow and U.S. shale has an important role to play in satisfying this demand," said Mark Couling, Vitol's head of crude oil. "Our new pipeline and terminal will facilitate the efficient delivery of U.S. crude to global markets, thereby increasing marketing opportunities and optimizing value for U.S. producers."
This first appeared on the Houston Chronicle – an Energy Voice content partner. For more click here. 
Recommended for you

Russia's crude oil revenues take a hit even as exports swell