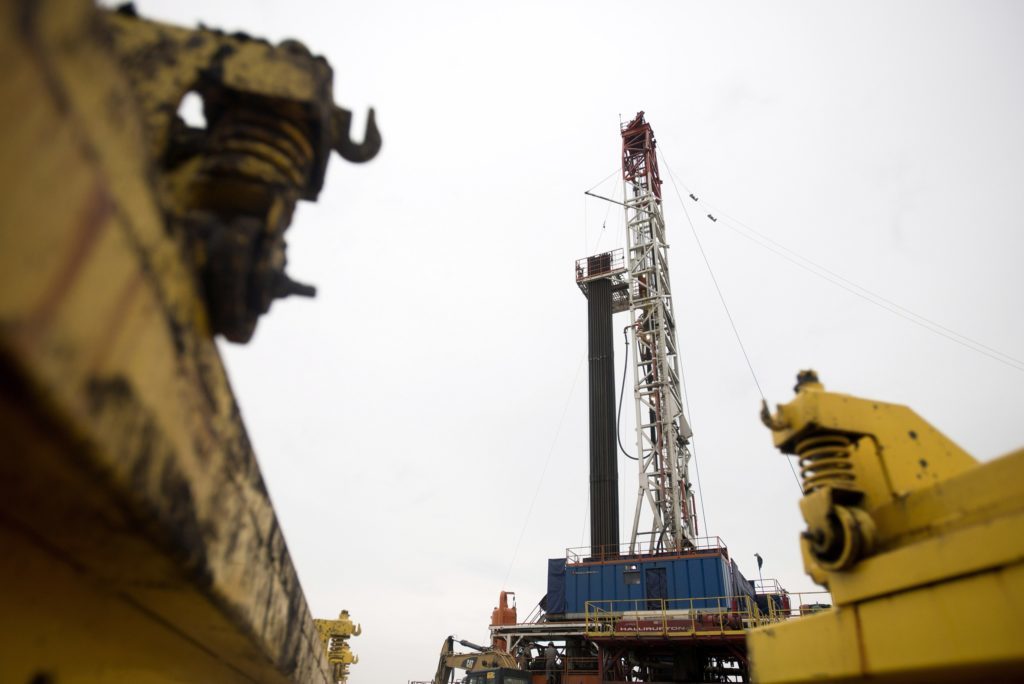 Oklahoma is tightening its rules for fracking after studying a new cluster of earthquakes in one of the hottest U.S. regions for drilling.
The Oklahoma Corporation Commission announced that all explorers within certain areas must use equipment known as a seismic array, which detects movement underground. The regulators also lowered the quake threshold for pausing work from 3.0 magnitude to 2.5, a level where humans can feel the earth move. The mandated delay is for at least six hours.
Fracking, or hydraulic fracturing, loosens hydrocarbons from shale by blasting water, sand and chemicals underground. Since December 2016, Oklahoma officials have counted 74 earthquakes of at least 2.5 magnitude that may be linked directly to fracking, said Matt Skinner, a commission spokesman, in an email last month.
"While more study needs to be done, the indications are that those operators who have their own seismic arrays and took actions when there were seismic events too small to be felt decreased the risk of having multiple, stronger earthquakes," said Tim Baker, director of the commission's oil and gas conservation unit, in a statement Tuesday.
The new rules are designed to slow quakes in the so-called SCOOP and STACK shale plays, where wastewater disposal, long thought to be the main culprit for larger, more prevalent tremors in the northern half of the state, isn't as much of an issue. That opens up the idea that fracking itself may be to blame.
For Oklahoma, it's a cautious move forward, limiting though not hamstringing an oil industry that has tripled its output in the past decade to 497,000 barrels a day and created thousands of jobs in the state.