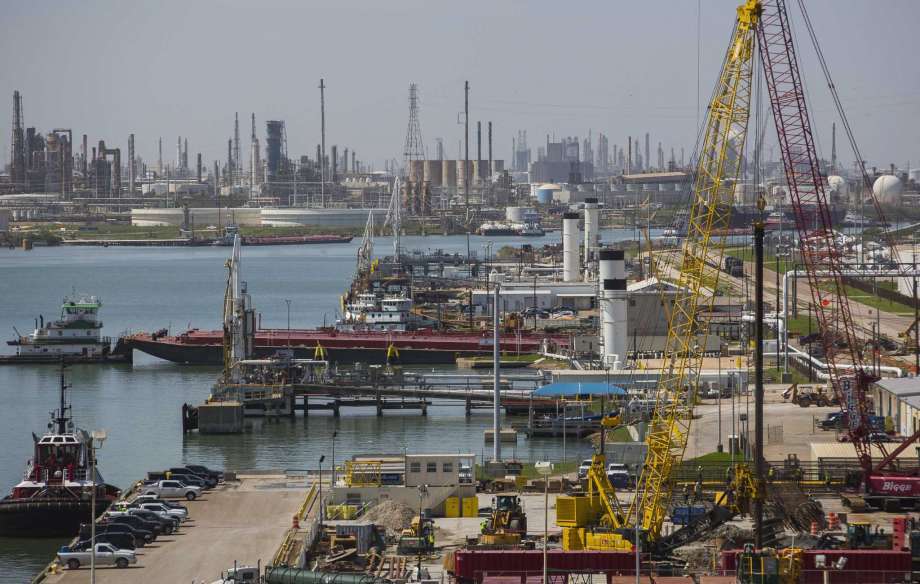 The Port of Corpus Christi is resisting a proposed offshore crude oil loading and export terminal that could cost the port millions of dollars of revenue.
The offshore Texas Gulf Terminals project being proposed by Swiss-based commodities trader Trafigura would be able to fill some of the largest crude oil tankers, called Very Large Crude Carriers or VLCCs, at a rate of 500,000 barrels a day some 13 miles offshore.
The move comes as the Port of Corpus Christi examines its own VLCC-capable crude oil export terminal at Harbor Island, which is situated just 2 miles inland from the Gulf of Mexico across from the tourist town of Port Aransas.
If constructed and completed the terminal could threaten some of the Port of Corpus Christi's core business, crude oil exports, impacting the amount of crude tonnage leaving the port and the associated revenues. A report by Morningstar, Inc., a independent investment research firm, says the port could stand to lose $11.8 million or 12 percent of its operating revenue a year if the Trafigura terminal is put into operation.
The Port of Corpus Christi has filed two objections to Trafigura's permit application, which is being made through its subsidiary Texas Gulf Terminals, according to Morningstar
The first objection, filed with the U.S. Maritime Administration and the U.S. Coast Guard, pointed to the omission of Trafigura's federal conviction for 2001 breaches of sanctions related to the United Nations' oil for food program in Iraq. The port also claims there are details missing in the application related to Trafigura's ownership of Texas Gulf Terminals.
In the second objection the port brings issue with the designation of the corporate and project data contained in Texas Gulf Terminals' application as confidential.
A Trafigura spokesperson said the company has provided the required regulatory information to governmental authorities.
The spokesperson said the company sees "enormous economic opportunity" from U.S. crude oil exports, and that it expects U.S. exports overall to surge to 4.8 million barrels a day by 2022. The Texas Gulf Terminal project would handle around 10 percent of this flow and "will complement, not replace, exports from the Port of Corpus Christi."
Oil companies and traders have taken an increasing interest to exporting U.S. crude oil over the last year, as U.S. crude production has continued to grow and exports have skyrocketed. Multiple offshore projects have been announced including one by Enterprise Products Partners offshore of Galveston.
Recommended for you

Oil climbs as US supplies slow to return after Ida's battering