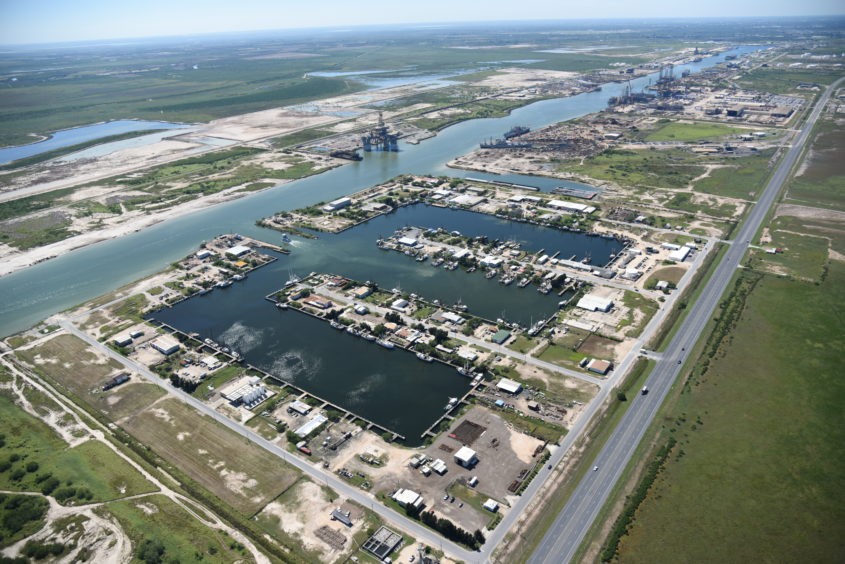 The US' Federal Energy Regulatory Commission (FERC) has approved four LNG export plans, three of which are located in Texas' Brownsville Ship Channel.
The three in Brownsville are the Texas LNG Brownsville, Rio Grande LNG and Annova LNG. The fourth project is Cheniere Energy's Stage 3 project at Corpus Christi LNG. In total, the four projects account for a potential 48.45 million tonnes per year of exports. These projects alone would represent the world's third largest source of LNG.
FERC approved seven other projects earlier this year. "I'm very proud of the hard work that the commission and its staff have undertaken to continue our processing of LNG applications," FERC's chairman Neil Chatterjee said. "The commission has now completed its work on applications for 11 LNG export projects in the past nine months, helping the United States expand the availability of natural gas for our global allies who need access to an efficient, affordable and environmentally friendly fuel for power generation."
Texas LNG plans for the export of 4mn tpy, Rio Grande LNG would export 27mn tpy, Annova LNG would export 6mn tpy and the expansion at Corpus Christi LNG would provide another 11.45mn tpy.
The four projects are waiting for approval from the US Department of Energy for authorisation to export gas to countries lacking Free Trade Agreements (FTAs) with the US. FERC is still working on approval plans for four more projects.
The commission has received criticism in the past over the pace at which it approves plans and it is clearly making progress in this regard. It is becoming clear that the next problem hindering export plans is that there are too many and current prices are so low that investors are wary.
Cheniere has said it expects to take a final investment decision (FID) on its Stage 3 plan in 2020. NextDecade, which is working on the Rio Grande LNG scheme, said this week that it was working on commercial milestones and expected to reach FID in the first quarter of 2020.
The three Brownsville projects represent a total potential investment of $38.75 billion, according to the local port authority.