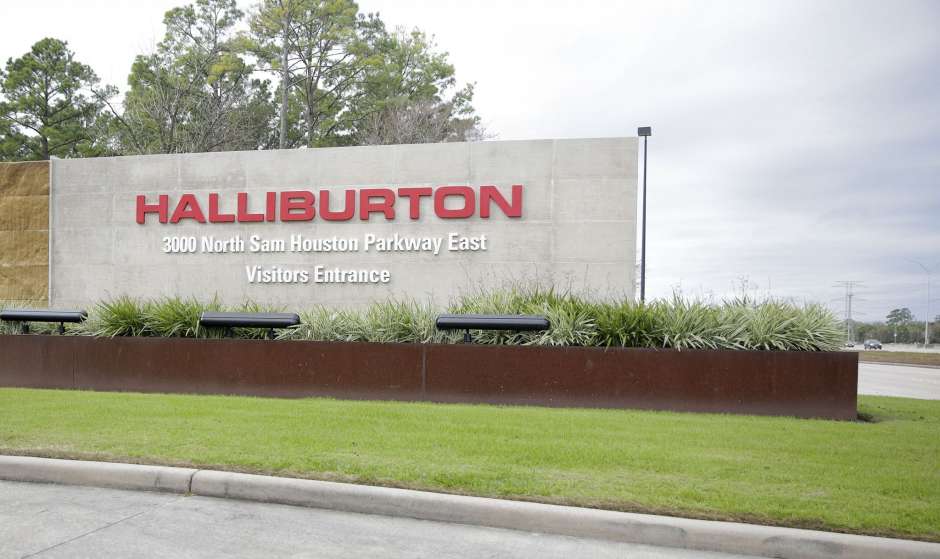 Houston oil field services company Halliburton has laid off 1,000 employees at its headquarters as low crude prices take their toll on demand for the products and services to company sells to energy producers.
Company officials earliers furloughed 3,500 employees at its Houston headquarters, but attributed this week's layoffs to an "unforeseeable, dramatic business downturn caused by the coronavirus and unprecedented commodity price decline."
"The reductions are in addition to layoffs across the company's global operations," the company said in a statement. "These actions are difficult but necessary as we adjust our business to customers' decreased activity."
Oil prices have plummeted from more than $60 a barrel at the beginning of the year to less than $25 as the coronavirus pandemic shuts down swaths of the global economy and undermines demand. Last month, U.S. crude prices plunged into negative territory for the first time in history, meaning producers had to pay customers to take their oil.
Producers have shut down wells and stopped completing ones that they have been drilling. A large part of Halliburton's business in North America entails completion services, which include hydraulic fracturing.
Halliburton started the year with 55,000 employees across the world, but the workforce has shrunk to about 50,000 people, an April 24 filing with the U.S. Securities and Exchange Commission shows.
More than 2,700 of those job cuts happened over the last month at 12 locations in Texas, Oklahoma, Louisiana and Colorado, filings with state workforce officials show.
A large number of those layoffs are the result of the company closing locations and moving remaining operations to other locations. Halliburton laid off 384 people when the company closed its Elmendorf facility off Loop 1604 in San Antonio and moved operations to various field camps throughout the Eagle Ford Shale of South Texas.
The company laid off another 233 people when it closed a service center in the East Texas town of Kilgore and moved those operations to a field office in Bossier City, La., to better serve customers in the Haynesville shale oil and gas field that straddles both states.
Halliburton lost $1 billion loss during the first quarter after pulling multiple hydraulic fracturing crews from service and writing down $1.1 billion worth of assets.
Over the the last three months, the company has tightened its belt by cutting $800 million from this year's capital expenditure budget, enacting executive pay cuts and reducing employee benefits.
The company has also taken made some behind-the-scenes financial moves to ensure that it survives the downturn. Hallburton issued $1 billion of senior notes in February that were used to pay off $500 million worth of higher-interest debt early.
The company has nearly $1.4 billion of cash on hand and enters this downturn with $2.6 billion less debt on the books than what it had at the beginning of the 2016 downturn.
This article first appeared on the Houston Chronicle – an Energy Voice content partner. For more from the Houston Chronicle click here.