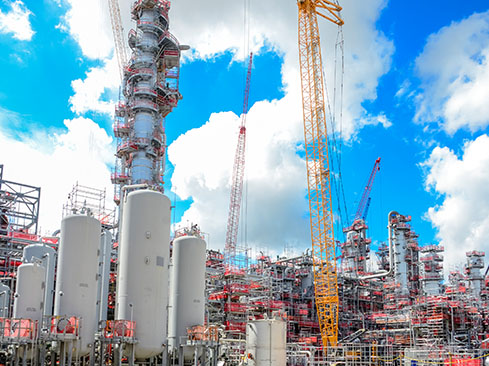 LyondellBasell is to buy a 50% stake in Sasol's US base chemicals business for $2 billion.
The two companies will work on the project through a 50:50 joint venture, Louisiana Integrated PolyEthylene JV. LyondellBasell will take a 50% stake in Sasol's 1.5 million tonne ethane cracker, the 0.9mn tonne low and linear-low density polyethylene plants and associated infrastructure.
"This investment represents a unique opportunity to bring together the best of both companies and create deep, long-term value while immediately realising the many benefits of new, strategically located, world-scale assets," said LyondellBasell's CEO Bob Patel.
The executive went on to say the deal would be "accretive to both cash flow and EPS within one year with significant upside as market conditions continue to improve."
Sasol's president and CEO Fleetwood Grobler said LyondellBasell was the "ideal partner" to work with on the chemical assets.
"This milestone coincides with our 70-year anniversary and represents a significant step in creating Future Sasol, which will be a more sustainable and resilient business for the long-term. We're excited about this joint venture and look forward to building a mutually beneficial and successful partnership with LyondellBasell," he said.
Sasol said the deal was a significant step in cutting debt and shifting its focus towards speciality chemicals. The deal should complete this year.
Both of the partners will have responsibility for providing pro rata amounts of ethane as feedstock. They will also take pro rata shares of products at cost. LyondellBasell will operate the assets.
Some Sasol employees will become employees of LyondellBasell when the agreement closes.
Sasol will continue with full ownership and operatorship of its Lake Charles Research and Development complex, Lake Charles East Plant ethane cracker and performance chemicals business assets in Lake Charles.